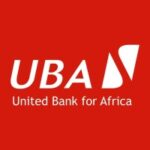 Website United Bank for Africa (Z) Ltd
DESCRIPTION:
To oversee the timely and quality support to all UBA office operations within the scope of Corporate Services activities through providing support aimed at ensuring the optimal allocation and utilization of material resources; logistics and procurement in all business offices
REPORTING RELATIONSHIPS:
Functionally reports to the Chief Operations Officer
JOB DUTIES:
Oversee the strategic direction and leadership of Corporate Services Divisions in country offices
Oversees and monitors compliance with UBA established timeliness and efficiency in the delivery of support services for the bank
Oversees the effective management of the Contracting & Infrastructural Procurement process and budget for all business offices
Oversees and ratifies the development and implementation of effective Facilities Management Strategy for office buildings.
Oversees the supervision and the implementation of an effective & efficient maintenance strategy in the management of Country' company assets
Helps in developing and ensuring the subsidiaries implement a holistic Health, Safety & Environment plan across all its business areas
Ensures subsidiaries stick to groups career & performance management and competency development for every staff in the subsidiaries corporate services
Provide direction and leadership for all subordinates
KEY PERFORMANCE INDICATORS:
1. Financial
Percentage of Cost overrun against budget
Percentage reduction in operational costs
2. Customer Service
Achievement of TAT on all services as contained in the SLAs
3. Internal Process
Rate of Uninterrupted delivery of quality service
Rate of service failure/disruptions due to business by fire, safety, security threats
Cost competitiveness vis-à-vis other industry players
TAT in procuring infrastructure for country operations
SKILLS:
Leadership / Supervisory Skills
Organization & coordination Skills
General managerial / administration
High service focus
Good costing and commercial skills
Cross functional exposure and general management skills
Ability to manage teams and ensure performance
Strong communication and presentation skills
Ability to handle conflicts and crises and take decisions
JOB REQUIREMENTS & KNOWLEDGE:
Supply Chain Management
Project Management
Facilities Management
Risk management
Contracting & Procurement
People Management
Knowledge of banking industry and global trends
APPLICATION REQUIRMENTS:
Minimum education level – Bachelor's degree in any discipline
Minimum of 5 years relevant working experience with more than 3 years' cognate job experience in managerial leadership or a procurement position
Candidates must have a minimum of 5 credits on their Grade 12 results with Mathematics and English included.
TO APPLY:
Qualified candidates meeting the above requirements must send a copy of their CV, a cover letter, and academic qualifications to [email protected] before 13th May, 2022.