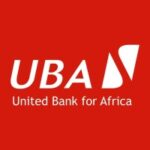 Website United Bank for Africa (Z) Limited
Position: Head-Corporate Banking
Division: Corporate Banking
Department: Wholesale Banking
Essential Information:
The Head, Corporate Banking is responsible for growing and maintain relationships with new and existing customers with the aim of selling the Bank's products to corporate institutions.
Reporting Relationships:
Functionally reports to the Head, Corporate/ Commercial Banking
Administratively reports to the Head, Corporate/ Commercial Banking
Supervises:
Relationship Managers & Relationship Officers
Job Duties:
Maximize account profitability by selling other products and services to the banks customers.
Drive collections in customer's account which will be used for FX and other businesses.
Identify and develop conglomerates banking relationships
Ensure proper documentation throughput the credit application and availment process
Sourcing for and monitoring of customer's tenured investment / facilities.
Respond promptly and satisfactorily to customer's daily request and complaints.
Prepare weekly and monthly statistics/performance reports for management use.
Monitoring of the customer's main account regularly.
Reconcile all transactions on customer's accounts where and when necessary.
Assist with the processing of customer's letters of credit and invisible transactions.
Initiate and carry out recovery action on non-performing credits facilities.
Maintain comprehensive database of the customer's operational records including the existing and prospective customer data.
Perform other duties as assigned by the Head Whole sale banking
Key Performance Indicators:
% of large corporate sector accounts controlled by UBA in the country
Timeliness in delivering revenue generation reports
Number of Corporates accounts opened
Timeliness & effectiveness in completion of assigned tasks
Efficiency level at executing scheduled and ad hoc assignments
Effectiveness establishing new relationships
Targets Assigned Vs Actual
Skills:
Interpersonal skills
Advisory skill
Strategic Thinking
Relationship Management
Negotiation & Analytical skill
Product Development
Leadership skill
Selling & Marketing skill
Job Requirements & Knowledge:
Accounting, Finance and Financial analysis
Policy and Regulatory Interpretation skill and Implementation capability
Good understanding of the Zambian banking industry.
Knowledge of the bank's policies, products and services.
Relationship management.
Knowledge on BOZ Regulatory policies.
Financial cost Management.
Internal processes and policies of the bank
Good understanding of financial services sector
Banking products
Application requirements:
Candidate must possess a minimum of a first degree or second class lower degree (BSc) from a recognized university
An additional qualification – MBA/M.SC and/or professional qualifications is required
Candidate must have 10 years banking experience, out of which at least 8 years must have been spent in Management cadre
Proven track record of successfully developing, and implementing strategic initiatives and programs
Candidates must have a minimum of 5 credits on their Grade 12 results with Mathematics and English included.
To Apply:
Qualified candidates meeting the above requirements must send a copy of their CV, a cover letter, and academic qualifications to [email protected] before 7th April 2021.