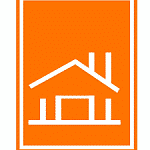 Zambia National Building Society
Job Purpose
To plan, coordinate and manage the general Banking and Mortgage operations of the Society's branches in order to provide quality services to customers and thereby contribute to the financial viability of the Society and oversee the operations of the department and liaise with all other departments to ensure seamless Banking and Mortgage operations.
Duties and Responsibilities
To develop the operational plan and ensure the seamless operation of all Branches and Units in the Directorate.
To ensure that the Directorate operates according to policies and procedures in place, and that the Directorate operational objectives are set and is always audit ready.
 To monitor operations of branches to ensure that they operate profitably on a month-to-month basis so as to achieve or exceed the agreed performance targets for each branch thereby sustaining the Society's financial viability.
To ensure all branches maintain a high standard of operational efficiency by conducting regular control checks on all processes, Know your Customer (KYC) and other control requirements.
To ensure that customer experience and complaints handling procedures are in place and are working efficiently.
To receive monthly branch operational reports and consolidate them for onward submission to the Director Banking and Mortgage.
To prepare monthly and quarterly budgetary performance review reports in order to contribute to the attainment of the objectives of the Society.
To agree, monitor and review performance of subordinates to ensure that they meet their performance objectives
Qualifications and Experience
Full Grade 12 School Certificate
Degree in Banking & Finance, Economics, Business Administration, ACCA or CIMA or equivalent qualification.
A minimum of 5 years' experience at managerial or similar level
Previous experience in a similar role in a retail bank or financial institution will be an added advantage.
Required Competencies and Personal Attributes
Strategic thinking
Strong interpersonal and influencing skills
Good negotiation skills
High level of analytical ability
Good Communication skills- both written and oral
Good command of computer skills
Appropriately qualified and interested candidates meeting the above credentials must submit application letters enclosing a detailed curriculum vitae (CV), traceable referees and copies of academic/professional qualifications to the undersigned by Tuesday 7th December 2021 17:00 hours with the position applied for clearly marked on the envelope.
The Director Human Resources
Zambia National Building Society
Century House, 3rd Floor, Cairo Road
P O Box 30420
LUSAKA