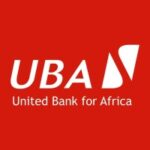 Website United Bank for Africa (Z) Limited
Position: Head, Agency Banking
Division: Agency Banking
Department: Retail Banking
Reporting Relationships:
Functionally reports to the Head, Retail Banking
Administratively reports to the Head, Retail Banking
Supervises: Relationship Managers & Relationship Officers
Job Duties:
1. Strategic Leadership
Responsible for driving the profitability of Agency Banking team
Ensure the sign-on and onboarding of major partnerships with super agents across the subsidiary to drive deeper penetration of the bank.
Drive partnerships with EMDOs to deliver last mile acquisition of customers for the bank
Ensure constant engagement with country regulators, financial sector players, and investors to drive financial inclusion
Accountable for all product performance metrics as stated within the product and segment policies for the subsidiary where applicable.
Develop and execute the Agency Banking Strategy for the Country to achieve board-defined P&L and market share targets for the Agency Banking business in Country subsidiary
2. Channel Acquisition & Management
Has a wholistic view on product & market research to determine product sales and market penetration potentials across the country; develops and proposes best course of action for management consideration to improve performance.
Coordinates the development and deployment of value propositions, product offerings, target segment strategy, and business plan for customer acquisition, engagement and retention across the subsidiary.
Fully responsible for end to end Agent acquisition and onboarding process.
Responsible for the operational stability of the Agency banking platform
3. Agency Banking Workforce
Build a high-performance Agency Banking organization in the country with the right performance culture, high sense of individual accountability and ownership for Agency Banking segment performance in the Country.
Establish a highly knowledgeable and future-ready Agency Banking sales workforce equipped with effective sales competencies, productivity management capabilities and market-effective sales tools across the country
Anchor Agent Network Forums in different parts of the country and train the Network on Agency Banking Services on offer by the bank
Build and manage the DSA model for Agency Banking Sales across the branches in Country that ensures adequate resourcing, optimal sales achievements and institutionalization of DSA Agency Banking sales approaches
Key Performance Indicators:
Achieve the approved Agency Banking PBT target for the Bank
Achieve the approved Agency Banking transaction volumes for the Bank
Achieve the transacting agent target for the Bank
Skills:
Interpersonal skills
Advisory skill
Strategic Thinking
Relationship Management
Negotiation & Analytical skill
Product Development
Leadership skill
Selling & Marketing skill
Job Requirements & Knowledge:
Accounting, Finance and Financial analysis
Policy and Regulatory Interpretation skill and Implementation capability
Good understanding of the Zambian banking industry.
Knowledge of the bank's policies, products and services.
Relationship management.
Knowledge on BOZ Regulatory policies.
Financial cost Management.
Internal processes and policies of the bank
Good understanding of financial services sector
Banking products
Application requirements:
Candidate must possess a minimum of a first degree or second class lower degree (BSc) from a recognized university
An additional qualification – MBA/M.SC and/or professional qualifications is required
Candidate must have 5 – 6 years banking experience
Proven track record of successfully developing, and implementing strategic initiatives and programs
Candidates must have a minimum of 5 credits on their Grade 12 results with Mathematics and English included.
To Apply:
Qualified candidates meeting the above requirements must send a copy of their CV, a cover letter, and academic qualifications to [email protected] before 19th July 2021.
Find Zambia Jobs – The best job board for Jobs in Zambia