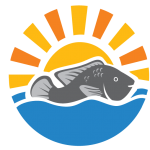 Yalelo Limited
Hatchery Feeding Team Leader
Yalelo is seeking a hardworking, innovative, and diligent Feeding Team Leader with experience in a leadership role in the fish farming industry. The Hatchery Feeding Team Leader oversees all feeding activities in the hatchery.
Location: The role will be primarily based in Siavonga.
The Right Fit candidate will:
Ensure that correct feed types are available for feeding.
Generate insights in feeding patterns and recommends adjustments.
Validate and sign off on data collected and reported before submitting to Data and Analytics team
Oversees mortality collection and ensure that water quality is maintained at optimal states.
Ensure team members have the right Personal Protective Equipment (PPE).
Coordinate on-the-job training of new feeders
Plan shift rotations
Maintain records and prepares reports on feeding operation, ensures inventories, equipment, and capital improvements are properly maintained, coordinates feeding operation with other department functions.
Align with warehouse Team Leader and D&A data clerks on feeding records, feed availability and usability.
Ensure that Yalelo policies and procedures are observed and adhered to at all times.
The Hatchery Feeding Team Leader Must Have:
Full Grade 12 Certificate
Degree in Aquaculture and Fisheries, or another related field is an added advantage.
Minimum of 1 year of prior experience in a similar role.
Knowledge of fish nutrition and feeding patterns.
Experience working in a Tilapia Hatchery
Knowledge in essential computer software/packages like MS Word, MS Excel, MS PowerPoint, and MS Access