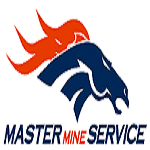 Master Mine Service Limited
Master Mine Service is a well-established mining contracting company in Zambia and is currently looking for highly motivated and qualified individuals for the position of:-
H.E.R Technician (5)
JOB PURPOSE
We are looking for a skilled Heavy Equipment Repair Technicians to rebuild and to maintain mining machinery. The Technicians we are looking for should be specialized in one of the following fields.
The Fields:
Engine Rebuilds. (Experience on Cummins engines and Deutz engines will be an advantage.)
Axles and Transmissions rebuilds.
Drill Rigs. (Experience on S1D, S7D, Boomer 281 and 282, (MT-436b, 431b & 2010) and ST – 1030.)
Experience & skill:
A minimum of 3 years work experience on Hydraulics and Earth moving equipment.
Must be a member of Engineering Institute of Zambia.
Knowledge of Hydraulic systems and know how to read hydraulic circuit diagrams.
Advanced Craft Certificate in Heavy Equipment Repair or equivalent
Behavioral Traits:
Must be discreet and flexible.
Must be responsible, focused and self – motivated.
Good communication and interpersonal skills.
Good organizational abilities and excellent reporting skills
Ability to deliver under pressure.
Applicants should submit their applications with detailed CV and relevant supporting documents to the address below on or before 23rd July, 2021.
Email address: [email protected]
Find Zambia Jobs – The best job board for Jobs in Zambia