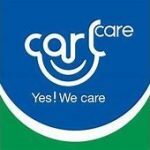 Carlcare Service Limited was established in Hong Kong in 2009 with an aim to provide professional service support to mobile phones and other electronic consumer products, and over the years has become a leading service brand for consumer electronics in South East Asia, Middle East and Africa. Currently, Carlcare is providing full service support for TECNO, Itel & Infinix three worldwide famous mobile phone brands. Therefore, Carlcare Service Limited wishes to invite qualified candidates to fill the position of Graphic Designer to be based in Lusaka.
Below are the requirements and duties that will be required from the candidate;
Job Responsibilities
Study design briefs and determine requirements.
Schedule projects and define budget constraints.
Conceptualize visuals based on requirements.
Prepare rough drafts and present ideas.
Develop illustrations, logos and other designs using software or by hand.
Use the appropriate colors and layouts for each graphic.
Work with all departments and creative director to produce final design.
Test graphics across various media.
Amend designs after feedback.
Ensure final graphics and layouts are visually appealing and on-brand.
Requirements
Proven graphic designing experience at least 2 years.
A strong portfolio of illustrations or other graphics.
Familiarity with design software and technologies (such as InDesign, Illustrator, Dreamweaver, Photoshop).
A keen eye for aesthetics and details.
Excellent communication skills.
Ability to work methodically and meet deadlines.
A Diploma in Design, Fine Arts or related field is an added advantage.
Candidates who feel they have met all the above-mentioned requirements to submit their latest CV's with the day to day contact detail on the following email address provided; [email protected].