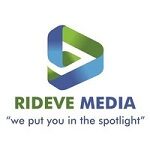 Rideve Media
Are you interested in joining our team of creatives, we are looking for two skilled graphic designers, with the passion in creatives and designing works.
Responsibilities
1) To understand the design needs of clients.
2) Prepare and produce proposals and presentations for clients.
3) Develop design based on clients requirements.
4) Work with clients on designs based on requirements, modifications and feedbacks.
5) Identify and utilize appropriate software to use.
6) Update clients on progress, changes and adjustments.
7) Handle confidential documents carefully.
8) Collaborate with team for successful completion, especially in case of complex projects.
9) Ensure the final project is proof read for accuracy and quality.
Skills
1) Ability to communicate concepts and design rationale to clients.
2) Knowledge of design, typography and production of printing and web products.
3) Expertise in graphics, Adobe Illustrator, Adobe Photoshop, Adobe Flash, Adobe, Microsoft Excel, Word, power point, etc
4) Knowledge of HTML, XHTML and CSS.
5) Knowledge of Macintosh and PC platforms.
6) Good writing skills, knowledge composition for editing and knowledge of grammar for proofreading.
7) Accurate typing skills.
Qualification and Experience
1. Associate degree in art, design or advertising is an added advantage or any relatable field
2. An elaborate work portfolio for reference is a must in case of long years of experience with no certified course or degree in graphic designing.
3. At least 3 years of experience in design both in print and web is required.
4. Candidates should have experience working with e-files.
To Apply: Send your CV and Portfolio to [email protected]
Deadline 14th August,2021
Find Zambia Jobs – The best job board for Jobs in Zambia