Full Time
Applications have closed.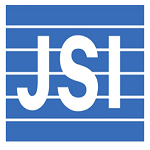 John Snow Health Zambia Limited
Grants Manager – USAID CHEKUP II  Activity
LOCATION: Lusaka, Zambia
DEPARTMENT/UNIT: Finance & Operations
DURATION: Full-Time
REPORTS TO: Director of Finance and Operations
POSTING DATE: 10/11/2022
DEADLINE DATE: 10/14/2022
Background
The USAID Controlling HIV Epidemic for Key and Underserved Populations (CHEKUP II) Activity is a five-year project to address the needs of people living with HIV (PLHIV) and those most at risk of acquiring HIV and contribute to HIV mitigation and epidemic control, improving the health outcomes of priority populations in the highest HIV-burden provinces of Zambia. USAID CHEKUP II is implemented by John Snow Health Zambia (JSH).
Description
JSH seeks a dynamic and highly experienced candidate for the Grant Manager position in Lusaka, Zambia. S/he will manage sub-award and compliance activities for the project, and work closely with Lusaka and provincial colleagues. This position will report to the Director of Finance and Operations to help in achieving the project's goals and objectives.
Responsibilities 
Sub award Management and Monitoring
Implement and adhere to JSH's personnel, finance, operations, and fraud management policies.
To review the grant agreements against JSH systems and policies. Identifying the gaps and assisting in the development of systems and procedures that would enable full compliance with the contractual obligations.
Ensure that all sub-award financial procedures, files, accounting practices, and procurements of goods and services follow policies and procedures, Government laws, and donor (USG) regulations.
Oversee the Sub Recipient Management and Monitoring Plan, in coordination with finance and program colleagues to ensure successful implementation by partners.
Understand and monitor contractual sub-recipient special award condition requirements
Track and monitor sub-recipient spending against the obligated amount and budget amount, updating the sub-tracker monthly.
Review and reconcile monthly sub-award financial reports, supporting documents and cash advance requests. Provide feedback to the sub-recipients on the status of their financial reports.
Conduct sub-recipient field reviews of financial transactions, checking for compliance with the award regulations, local laws, and sub-recipient policies and procedures. Provide a report and status of log issues for the period under review.
Conduct sub-recipient capacity-building activities based on findings of the reviews of financial records and reporting.
Prepare payments for sub-recipients monthly and liaise with finance to ensure timely advances, reconciliations, and/or invoicing.
Liquidate the advances for forward-funded sub-recipients in QuickBooks with approved sub-recipient invoice payment forms which are supported by signed financial reports, payment vouchers, invoices, and receipts.
Upload all the sub-recipient invoices/financial reports on one drive and keep physical files updated.
Manage sub-award compliance and process sub-award modifications. With the guidance of the supervisor, prepare sub-award modifications for any changes to the sub-award, ensuring dual execution and complete files. Review and keep an up-to-date sub-recipient budget and obligation tracking.
Oversee the annual and final sub-award financial closeouts.
Coordinate with the procurement team and administration on the procurements that relate to sub-awards and keep a track record of all assets bought by JSH and transferred to sub-recipients. Assist sub-recipients with LPO to avoid them paying VAT under the sub-award.
Perform other duties assigned.
Compliance
Liaise with JSH organizational Finance Manager on project-specific compliance spot checks.
Spot check program, financial, procurement, and other documentation/transactions for the project.
Follow up on any audit findings.
Ensure the project compliance calendar is up to date, send reminders to relevant staff of upcoming compliance due dates, and file documentation to support the completion of the compliance calendar.
Monitor Staff Advances for all staff and sends reminders to staff with outstanding advances.
Ensure that JSH financial policies and procedures are adhered to and conduct training as needed for staff; regularly update all staff of any new financial policies and rates.
Ensure that cash in transit is secured in all regional offices within acceptable risk limits.
Perform other audit-related functions as assigned by the Finance and Operations Director when the need arises.
To assist all Finance staff in the regional offices ensuring that effective measures are implemented in accordance with JSH and USAID regulations.
Conduct document reviews and audits, visiting the Regional Offices as the need arises.
Review JSH Employee Salary files periodically.
Review Procurement files and procurement processes periodically for high-value amounts
To ensure that adequate financial control measures are implemented.
Provide budgetary control information related to program financial burn rates.
To create a strong awareness of JSH financial policies not only for finance and admin staff but in particular for program staff.
Qualifications
Bachelor's degree in accounting, business, economics, or a related field.
Minimum of 4 years of direct work experience in finance, operations, or contracts management in Zambia with mid to senior-level responsibility for project administration and finance.
At least 5 years of work with sub-recipient management and administration.
ACCA Part III/CIMA Part III preferred
Some knowledge and experience with USAID-funded programs and knowledge of USAID rules, and regulations desired;
Extensive knowledge of QuickBooks accounting system;
Extensive knowledge of Microsoft Excel and Proficiency in Microsoft Word and Access;
Excellent verbal and written English.
Proven record of systems strengthening and internal controls.
Registered and paid up member of ZICA
Ability to take initiative and work and lead teams.
Applicants are required to submit a cover letter and CV with three references and full addresses and contact information via the application form through the following link.

Please note that you do not need to apply if you don't meet the minimum requirements. Only candidates selected for an interview will be contacted. If you have not heard from us within 3 weeks after the closing date, kindly assume that your application was not successful.

Closing Date: October 14, 2022
JSH is an Equal Opportunity, Affirmative Action Employer committed to workplace diversity. We are committed to providing equal employment opportunities for all qualified applicants and employees without regard to age, race, color, national origin, ancestry, creed, religion, gender, disability, marital status, gender identity, sexual orientation, sexual preference, genetic information or political affiliation.