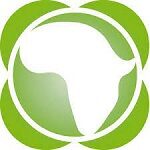 Job Title: Grants Accountant – ENTERPRISE Zambia
Company: Self Help Africa Zambia
Department: Finance – ENTERPRISE Zambia Challenge Fund (EZCF)
Contract Type: Full time
Reports to: Head of Finance and Administration (HoFA), with a matrix reporting to the Team Leader
Travel: Extensive travel within Zambia required
Background:
Self Help Africa is a leading international development charity with an expertise in small-scale farming and growing family-farm businesses. This is an exciting role focused on supporting agribusinesses that have a positive impact on the lives of small-scale farmers and their families in rural areas.
ENTERPRISE Zambia is a challenge fund established to contribute to increased smallholder farmers opportunities in agriculture, including agroforestry and aquaculture value chains in Zambia.
ENTERPRISE Zambia Challenge Fund supports the achievement of the EU's Farm to Fork Strategy, one of the cornerstones of the European Green Deal, and the EU Biodiversity Strategy 2030 by funding business investments that improve the sustainability of agro-food systems.
The Fund will support actions enabling SMEs and smallholders to transition to greener and more sustainable agri-food systems and tackle the challenges presented by Covid-19 as well as actions in support to gender and youth focused opportunities and to nutritionally sensitive (regional/national) value chains.
Enterprise Zambia Challenge Fund is implemented by Self Help Africa with technical support from Imani Development Limited.
Job Purpose:
The Grants Accountant main area of responsibility relates to the financial oversight of funds disbursed to companies contracted by ENTERPRISE Zambia. In addition, the role supports the internal project accounting function.
The Grants Accountant ensures appropriate checks and balances in accounting, reporting and disbursement of funds. S/He will provide financial management by ensuring accurate and timely recording of financial data, processing of transactions and monitoring company expenditure. This will also include assessing eligibility of costs against contracts and donor guidelines and preparing financial reports.
S/He will maintain high standard of accounting and financial control to ensure compliance with EU regulations and SHA financial policies. The Grant Accountant will work closely with grant-aided companies ensuring they prepare quality financial reports and help with the required reconciliations. The Grant Accountant will be main finance contact person for the companies.
The Grant Accountant will also ensure that companies comply to all financial regulations as stipulated in the contract agreement and per generally accepted accounting practices. The grant account will also provide training to the grant aided companies accountants.
Key Responsibilities:
Financial and Grant Management
Verify the accounting records of the SMEs (partners) to ensure accurate financial reporting and compliance with donor requirements
Prepare a schedule to be used for posting all SMEs entries on PS Financials (PSF)
Prepare and update the SMEs disbursement schedule and monthly Anticipated Results
Review quarterly SME's financial reports as per the period in the executed contracts, the matching fund commitment, assess the fund request and liaise with the Team Leader and Head of Finance for disbursement of funds
In liaison with the Team Leader and portfolio managers, reconcile with the SMEs on quarterly basis fund balances and related Key milestones
Initiate payment processing according to internal policies and procedures
Compile monthly anticipated results, variances, comments, and actions
Participate in the review of partner business plans
Carry out internal audits of all partners financial and operations
Ensure all partners expenditure support documents are filed clearly and consistently against project Salesforce records in Box
Grantee Financial Planning and Budgeting
In liaison with the Portfolio Managers, Team Leader, finance and other programme staff align and reforecast financial plans with grant agreements;
Support the process of project budget amendments following instruction for Portfolio Manager
Assist the programme staff with the development and/or review of the project's activity budgets
Reporting and Compliance
Assist in the preparation and maintenance of partner reporting formats
Review grantees consolidated reports on quarterly basis and feedback on any improvements required
Prepare reports for review by management upon partner expenditure verification visits
Prepare presentations for internal review meetings
Compile information for internal and external audits
Support the expenditure verification exercise, special audits and respond to the audit issues raised, as well as monitor the implementation of the issues raised in the Management Letter
With guidance from the Head of Finance and Administration, support the SHA Institutional Audit
Project Accounting
Support for routine financial accounting functions including processing and recording all transactions in line with Self Help Africa policies, EU accounting standards, and compliance to Zambia legislation, ensuring timeliness, efficiency, and completeness; Includes checking the accuracy and validity of documents such as Requisitions, LPOs, CBAs, delivery notes, invoices, contracts, payment vouchers and receipts
Participate in the various procurement processes
Internal Controls Compliance
Assist in reviewing internal controls and compliance matters
Carry out periodic checks of internal controls and compliance
Carry out periodic internal control checks in the country office financial operations
Other Duties
Prepare monthly work plans and work-updates and share with the Team Leader and Head of Finance and Administration.
Any other duty that may be assigned from time to time
Key Relationships:
Internal
Team Leader
Portfolio Managers
Finance Officer and other Project Accountants
Other Country Finance and Administration staff
Other country programme staff
HQ Finance team
External
Staff from partner organisations both finance and programme staff
Service providers
Qualifications, Knowledge and Experience:
Must have a Bachelor's degree in Accounting / Finance and should have certified qualification (ZICA CA, ACCA, CIMA,) and preferably, be a member of a recognized professional accounting institute
Five years practical experience in Financial Accounting, at least three of which should be in grants management.
Proficient in Microsoft Office, spreadsheet applications and computerized accounting systems
Demonstrated financial advisory, operational and analytical skills including high level of organisational, problem solving and facilitation skills;
Demonstrated experience in donor fund projects, undertaking risk assessments, internal audits and/or assessing internal controls.
Role Competencies
Results-orientated with excellent communication skills, as well as curiosity and initiative
Proactive and motivated with a strong commitment to Self Help Africa's vision, mission and values
Attention to detail and the ability to produce timely and accurate reports
Ability to work as part of team across different cultures
Good analytical skills
Previous experience of managing USAID, EU and/or other donor funding
Experience working with organisations in partnership arrangements