Full Time
Applications have closed.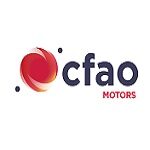 CFAO Motors (Zambia) Limited
CFAO Motors (Zambia) is a multi-brand leading Automotive Company dealing in major automotive brands such as Toyota, Ford, Suzuki, and VW, with branches in Lusaka, Kabwe, Kitwe, Solwezi and Livingstone. We are recruiting dynamic, energic, highly talented individuals who are performance driven and qualified for the following positions:
APPRENTICES-(16)
The CFAO Motors Zambia Limited Apprenticeship Program:
This is a Four-Year Apprenticeship program that doubles College training and paid employment.
The successful candidates will work at one of the CFAO Motors Zambia Branch workshops but also undergo training at a chosen Government Technical College for One Year.
Successful candidates will work under CFAO Motors trained Technicians, thereby gaining valuable workplace skills by undertaking practical tasks and experiencing real life challenges.
Successful candidates will undergo a learning plan, with progress monitored by the in-house CFAO Motors Training Instructors during training.
Upon qualifying as Technicians, successful candidates will enroll in the CFAO Motors Technical training program.
The CFAO Motors Technical training program starts at CFAO Technician, and progresses to higher certification levels -Pro-Technician, Diagnostic Technician and the highest certification being Diagnostic Master Technician. These are international motor industry recognized Certifications.
We are ONLY interested in highly talented people who meet the criteria of this Four- Year Apprentice Program:-
Must have a full Grade 12 GCE Certificate and graduated in 2022 with minimum Five credits in Mathematics, English, Science and any other two subjects
Not more than 21 Years of age as at 1st July 2023
Should have good reading and writing skills and be proficient in English.
Here are some of the characteristics that will help you to succeed as a CFAO Motors Technician:
Passion for the Automotive industry
Dedicated, Methodical, Positive and Energetic approach to work
Interest in problem solving and interested in exploring how things work
Customer service, communication and good people skills
Good practical and hand-skills ability
If you meet the required competencies, and criteria, please submit your application, qualifications together with a comprehensive CV or your career to the below email/ address, not later that Wednesday 5 April 2023.
The Group Human Resources Manager
CFAO Motors (Zambia) Ltd
Cairo Branch
Box 33438
Lusaka
Or email: [email protected]
Please note, only successful applicants who meet the above requirements will be contacted.