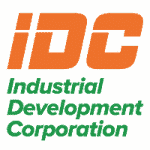 Industrial Development Corporation (IDC)
Job Purpose
The trainees will undergo a structured development program under an experienced mentor to be shaped into the desired Industrial Development Corporation (IDC) skill set including but not limited to being able:

To analyse and review IDC Subsidiary company performance in line with achieving an optimum return on investment

To conduct in-depth research, analysis and data collection in order to propose new investments in the company.
Key Responsibilities
Research:
Participates in performance of in-depth and continuous research on assigned new investment proposals and projects considering IDC's mandate and development objectives, financial market conditions, asset class characteristics, portfolio construction and positioning;
Undertakes research in economic trends and investment opportunities;
Financial Analysis:
Participates in analysis of financial performance in relation to the balance sheet, profit and loss, cash flow statements against the Subsidiaries' business plan models;
Participates in undertaking reviews, valuations and analyses of investment proposals to determine economic and financial viability and expected returns and make appropriate recommendations to the Supervisor;
Participates in analysis of the overall investment strategy of the IDC with continuous revision of objectives in the context of Company Policy;
Provides analytical support on investment proposals and new ventures and conduct subsidiary investment reviews;
Keeps up to date with market developments, new investment products and other market trends;
Liaison
Maintains extensive contact with subsidiary investment managers, clients and consultants to oversee project implementation and ensure communication of IDC requirements.
Monitoring
Monitors the financial news using specialist media sources, specifically company-specific news and key economic variables affecting investee-companies being overseen;
Participate in ensuring that the Investment limit is maintained at all times
Report
Writes research reports and presents investment ideas to the investments team;
Participate in making recommendations as to the performance of allocated investee companies, and where applicable, whether investments should be maintained in the investments portfolio.
Knowledge, Skills, Qualifications and Experience
ELIGIBILITY INTO THE PROGRAM
Must be a Zambian National.
A graduate from reputable University locally/broad with a merit or Distinction.
Possess less than 2 years' work experience.
Must not be older than 25 years at the time of applying
Competencies required for this Role
IDC is considering recent graduates in the following disciplines:   
Business Administration /Economics/Commerce
Accountancy/Corporate Finance/ Financial Management/Full ACCA/CIMA
Investments /Portfolio Management /Treasury/CFA
Project Management / Production and Operations Management
Banking and Finance/ Development studies
Engineering/ agriculture
Risk and Internal Audit
Law/Human Resources/Procurement and supply
If you are suitably qualified, kindly proceed to apply and upload your CV with proof of national identity, certified copies of professional and academic qualifications on the IDC Online career portal at https://www.idc.co.zm/careers/job-vacancies/
Successful applicants will undergo Aptitude Tests and Psychometric Assessments. This is a one-year program, and it starts on 1st March 2022.
Applicants that do not meet the set criteria will not be considered. Candidates with qualifications from overseas universities should have them validated by the Zambia Qualifications Authority to get the equivalent of the local qualifications.
The closing date for receiving applications is Friday 31st December 2021 at 17:00 Hours.
IDC is an Equal Opportunity Employer.