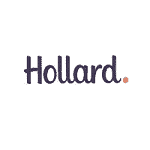 Hollard Life Assurance Zambia
Hollard Life Assurance Zambia is a leading insurance organization whose operations in Zambia started in 2011 and has since experienced steady, consistent and stable growth within the insurance business to gain itself a reputable name among the leading life Insurers in Zambia. Hollard Life Assurance Zambia was recently certified 2020 Top employer of Choice by Top employer Institute on their latest list. This recognition goes to Africa's leading employers of choice, each demonstrating exceptional human resources practices.
Hollard is known for providing careers that create #Better Futures.
Hollard Life Assurance Zambia is currently looking for an Innovative, Imaginative, team players and excellent individuals who is able to deliver with care and dignity for our customers, shareholders and for team Hollard to fill the following vacant positions;
Graduate Trainee – Liaison
The ideal candidates should possess the following qualities:
Personal Characteristics
Be highly organised and able to complete tasks, proactively and with initiative
A Self-starter and fully dedicated to the cause
Able to exercise independence
Must be tactful & Diplomatic when dealing with Pay Point clients & contacts
Excellent Communication skills with an ability to operate in and communicate at all levels in
the organisation
Ability to establish and build strong relationships within the Agency and various stakeholders.
High standards of honesty and integrity
Resilient and ability to work under extreme pressure
Understanding of product and distribution specifically with reference to the insurance industry
Willing to accept and implement change and keen to develop and deliver digital initiatives
Analytical approach to data and information for decision-making
Stay appropriately networked and keep abreast of trends, news, events and deadlines, so that new or enhanced opportunities for business development can be exploited.
Key Responsibilities
To grow the penetration levels in the existing paypoints by identifying opportunities for
activations, lead generation and sales, via marketing and promotion of the Hollard brand.
To optimise conversion and persistency rates at all pay-points
Ensure that all Premium collections are received into the company timely and accurately
recorded accordingly in collaboration with the Finance team
Liaise with the direct supervisor to ensure that inputs are prepared in the appropriate format
as agreed with the pay-points and lodged on Payrolls within the set cut offs
Manage the cross-selling initiative for the Agency Business
Maintain close contact with Pay points to ensure that the Hollard Brand image is well
maintained in order to improve the level of business at each Pay point.
Maintain vital information for each pay point that is necessary to the operations such as contact persons, Pay roll closure dates etc.
Manage the activities of Liaison to ensure that relationships with the Pay points are well
maintained and that all the lodging transactions are processed in a timely manner and collections received and recorded accurately
Prepare reports on lodgings, Lodgement Feedback and Collections as required.
Any other duties as assigned by direct supervisor.
Required qualifications
Grade 12 certificate
Bachelor's Degree, Business or equivalent.
Appreciation and knowledge of operations of Individual Life business a plus.
Work experience in a similar field will be an added advantage.
Excellent IT skills and competent user of Excel, Power Point and MS Office suite
Ability to think clearly and assess matters quickly and provide solutions
Must reside on the Copperbelt (Kitwe)
If you think you have what it takes to join our dynamic and energetic team, please send your CV to [email protected] clearly stating the position you are applying for in the emails subject. All applications should be sent by not later than 21st March 2022.