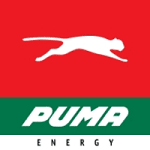 Main Purpose:
Join our mission in 'Energising Communities' around the world.
At Puma Energy our purpose is to help drive growth and prosperity by sustainably serving our customers' energy needs in countries around the world.
We focus our business around our customers – doing everything we can to help them. We do this passionately and responsibly, day in, day out across the globe.
If you are passionate about building a career with an agile, customer-led, fast-moving organisation in the Energy industry, joining us at an Early Career stage will enable you to learn and grow early on.
We are committed to offer you an enriching on-the-job learning experience to build your capabilities and skills to develop you into a proficient business leader.
The 'Early Careers' program is a one year rotational program for fresh graduates to enable their learning across various facets of the business. At the end of one year, successful candidates will be offered permanent job offers with Puma Energy, depending on their identified competencies.
Knowledge Skills and Abilities, Key Responsibilities:
Required Competencies-
Fresh Graduates with Bachelors' degree (2020 or 2021 passouts)
Excellent communication skills
Consistent academic excellence
High aptitude for numbers and analytics skills
Demonstrated experience in extra-curricular activities
Key Relationships and Department Overview:
Key Relations
Internal & External department manager