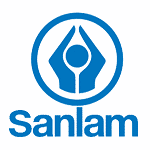 Website Sanlam Life Insurance Zambia Limited
Reporting to the Head of Actuarial Services, the Graduate Trainee – Actuarial Services will be responsible for assisting with the overall actuarial function in developing actuarial input from the
Zambian business that affects the actuarial component within Sanlam Life Insurance Zambia.
Main Duties/Responsibilities
Carrying out research on new products for analysis in the Product development phase.
Responsible for individual life analysis on benefits payments.
Responsible for consolidating and sharing Bancassurance Reporting Templates (BRT)
Conducting semi-annual experience investigations for the Corporate Business with respect to performance analysis
Responsible for updating the Individual Life Value Chain Analysis
Effective business operational and finance project management tracking
Responsible for updating both Corporate and Individual reporting requirements
Responsible for tracking product development progress on all business lines
Assist in creating monthly performance feedback presentations for staff on a monthly basis
Any other duties as assigned by the Head of Actuarial Services
Minimum qualifications and experience
Full Grade 12 Certificate or equivalent.
Degree in Bachelor's degree in Mathematics, Statistics or Actuarial Science
Proficient in Microsoft Word, Excel and Power point programmes.
Strong Data Analytics capabilities
Strong oral and written communication skills
Excellent organizational and interpersonal skills, and ability to work under pressure.
Adaptable to working in a fast paced, ever-changing environment
Flexibility in resolving issues and addressing changing priorities
How To Apply 
Interested candidates who meet the minimum qualifications should apply to the Head of Human
Resources, Sanlam Life Insurance Zambia Limited, Zenera House, Corner Lagos and Lubuto Roads P.O. Box 31991, Lusaka Zambia or email to [email protected] not later than Friday 21 October 2021.
Only shortlisted candidates will be contacted.