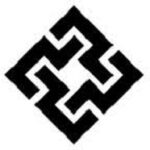 FQM
Job Title: Graduate-Mechanical Engineer
Overall Job Purpose:
This role will be responsible for assisting in the establishing of preventative and responsive mechanical maintenance and development within the processing plant; to learn how operational performance is achieved in a safe and cost effective manner, while being trained how to archive compliance with relevant procedures, polices, legal requirements and consent conditions.
Specific Job Responsibility:
This position will be required to adhere to all relevant requirements, policies, procedures and legal regulations pertaining to health, safety, environment and quality, as well as finance, human resources, and any other regulations as required by the company and relevant to the level of the role and responsibilities of the function.
Assist and learn regarding; the installation of new Mechanical systems, replacement of old, faulty or redundant Mechanical systems as per the Company and vendor's safety and quality specifications.
Assist and learn regarding; the correct hardware interlocking and safety parameter settings for effective and safe operation of all Mechanical equipment.
Assist and learn regarding; the companies planned and preventative maintenance schedules and procedures.
Report all incidents immediately to the Supervisor.
Assist and learn regarding; the completion of how safety logbooks are completed, checked and signed according to the procedure.
Assist and learn regarding; management of stock levels for Mechanical spares and necessary sub-assemblies, which are used on site, to be maintained in the warehouse and report all defective or substandard equipment to your direct supervisor.
Assist and learn regarding; maintaining of the correct and safe usage of all hand tools within your section.
Assist and learn regarding; reporting of all defective tools; record keeping and control replacement of tools.
Assist and learn regarding; identifying of needs; for specialised training requirements within your area of responsibility.
Any other duties as directed by your direct Supervisor.
Job Specific Competencies:
Assist and learn regarding; how to troubleshoot and diagnose problems related to Mechanical failures.
Assist and learn regarding; ability to work safely and improve team safety awareness.
Assist and learn regarding; Mechanical maintenance on primary gyratory crushers, pebble and secondary cone crushers, conveying systems, SAG and Ball mills, flotation and concentrate handling systems, reagent treatment facilities, water services, tailings facilities and associated equipment.
Assist and learn regarding; continuous improvement ideas.
Ability to quickly adapt to technological changes in Mechanical equipment maintenance.
Ability to register as a member of the Engineering Registration Board of Zambia (ERB).
Key Job Attributes:
Excellent communication skills.
Self-disciplined and motivated.
Organisational skills and the ability to prioritise workload.
Motivated to learn and deliver innovation at a technical level.
Qualifications and Experience required:
Grade 12 Certificate.
BSc degree in Mechanical Engineering.
No experience required.
Ability to read Mechanical drawings.
Computer literate in Microsoft programs (Word, Excel, Power-point, MS-Projects).
Member of the Engineering Institution of Zambia (EIZ).
Valid Zambian drivers license.