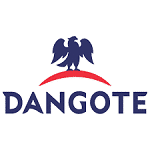 Description
Understudy Lead Engineers in the different operational areas where you will be attached from time to time;
Ensure that all aspects of work are done in compliance with laid down safety procedures and standards;
Inspect, maintain, troubleshoot, repair and service facilities, machinery and equipment;
Perform or make recommendations regarding operations, maintenance and repair activities to enhance productivity;
Undertake research and operational projects during the two year graduate programme;
Perform preventive and predictive maintenance checks and servicing on equipment by implementing maintenance schedules.
Operate and maintain variety of state of the Art tools used in the performance of assigned duties at the Plant.
Prepare reports, forms, correspondence and related documentation regarding assigned operations in a complete, accurate and timely manner fortnightly.
Perform any other duties as may be assigned by the Engineers from time to time.
Key Duties and Responsibilities
Requirements
A minimum of four (4) years of academic experience,
First Degree or equivalent in a relevant engineering discipline
Member of the Engineering Institute of Zambia
Valid Silicosis certificate
Grade 12 Certificate
Proficiency in Microsoft office suits.
Benefits
Medical Insurance Cover
In-House Pension Scheme
Quarterly Production Bonus
Life Assurance