Contract
Applications have closed.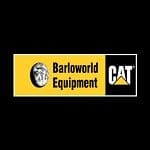 Barloworld Equipment Zambia Ltd
Barloworld Equipment provides total solutions in earthmoving equipment, materials handling and power systems and related equipment in 8 countries in Southern Africa. As the appointed Caterpillar dealer in the region, Barloworld Equipment supplies equipment, parts and service to customers in the mining, construction, handling, agricultural and energy industries.
3 Positions
PROGRAM REQUIREMENTS:
The 24-month journey kicks off with an induction that provides you with in-depth insight into the Barloworld way of doing things and how large organisations are structured to work together as a unit.
You are then given the opportunity to embark on a learning journey including participating in a rotational programme that provides you with exposure to various areas within the business.
This will enable you to gain valuable experience that will put you in good standing should you wish to move into a leadership position in the future.
Barloworld has a proud culture of continuous learning and development. The blended learning approaches enable you to develop personal mastery, technical competence and business competence, as well as social responsibility. Placement at the end of the programme will depend on your overall performance, integration with the team and the availability of suitable positions.
Qualifications needed to apply:
Bachelor's degree or equivalent in Mining, Engineering (Mechanical, Electrical, Automation, Industrial), Data Science, Marketing,
Completed University after 2020
REQUIREMENTS
Basic business acumen
Basic understanding of Barloworld Equipment business
Basic Industry knowledge e.g. manufacturing, mining, etc.
Good communication skills i.e. written and verbal (incl. listening)
Administrative Skills
Proficient use of MS Office tools
Flexibility
Teamwork and collaboration
Time Management
Problem solving
Professionalism
OUTPUTS:
Efficient and accurate data analysis
High quality presentations and deliveries
Input into the understanding of business trends and enable relevant business decisions
Accurate and reliable reports
Tools and templates design and setup
Effective project coordination and support
Terms of Programme: Fixed Term – 24 months
Closing for Applications: 24 June 2022
Senior HC Business Partner,
Barloworld Equipment Zambia Ltd,
Plot No. 4669, Independence Avenue,
P O Box 20810, Kitwe, Zambia
OR E-mail address: [email protected]