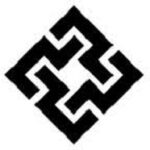 FQM
Job Title: Graduate – Civil Engineer
Purpose of the role:
This position is responsible for assisting in the establishing of preventative and responsive Civil maintenance and development within the Processing plant; to learn how operational performance is achieved in a safe and cost effective manner, while being trained on how to achieve compliance with relevant procedures, polices, legal requirements and consent conditions.
Key Responsibilities:
Inspect Civil repairs works, maintenance and drainage systems to ensure that work is being performed according to specifications.
Prepare and/or review plans, specifications and cost estimates for Civil on-site work.
Review and approve where required, construction and service contract payment estimates and invoices.
Assist and learn regarding; the installation of new Civil foundations, replacement/removal of old, faulty or redundant Civil foundations as per the Company and vendor's safety and quality specifications.
Prepare progress and completion reports as required for work done.
Assist in supervising and monitoring the site Civil team and subcontractors.
Inspect plans, drawings and quantities for verification of calculations accuracies.
Liaise with consultants, subcontractors, supervisors, planners, quantity surveyors and the general workforce regarding work to be done.
Assist and learn regarding; the completion of how safety logbooks are completed, checked and signed according to the procedure
Any other duties as may be assigned by supervisor.
Qualification, Experience & Skill:
G12 Certificate.
Bachelor's Degree in Civil Engineering.
No experience required.
Computer literate in the commonly used Microsoft programs (Word, Excel, Power-point, MS-Projects)
Ability to read Civil drawings.
Understanding of design and as-built drawings of Civil infrastructure.
Ability to apply the knowledge of Mathematics, Science and Engineering.
Ability to explain design ideas and plans clearly.
Ability to analyse large amounts of data and assess solutions.
Ability to identify, formulate, and solve Civil problems.
Ability to use techniques, skills, and modern Engineering tools necessary for Engineering practice.
Registered member of the Engineering Institute of Zambia (EIZ).
Ability to register as a member of the Engineering Registration Board of Zambia.
Valid Zambian driving license.
Behavioural Traits:
Must possess problem-solving skills.
Must possess excellent organization and managerial skills and a methodical approach to work.
Must possess the ability to think methodically and to manage projects.
Must poses the ability to work to deadlines and within budgets.
Must possess excellent verbal and written communication skills.
Must be able to develop supervisory and leadership skills.
Must be able to work without supervision.
Must possess a confident decision-making ability.
Organisational skills and the ability to prioritise your workload.
Motivated to learn and deliver innovation at a technical level.