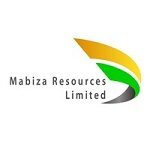 Mabiza Resources Limited ("Mabiza") operates the Munali Nickel Mine ("Munali"), which is located in the Mazabuka District, 80kms south of Lusaka, Zambia. Mabiza is a wholly owned entity of Consolidated Nickel Mines Ltd.
The Mine is a modern, world class facility with fully mechanized underground operations. To support this vision. Mabiza is seeking the services of an experienced and qualified individual to take up the position of:
1. Role: GEOTECH ENGINEER
Reporting: TECHNICAL SERVICES MANAGER
Job Purpose: To manage and coordinate all geotechnical engineering service.
To collection and review geotechnical and hydro-geological data to support mining operations and civil engineering projects
2. Responsibilities: –
Enforcing safety and health standards as per company approved protocols.
Protect equipment, personnel and tools from damage and injury resulting from fall of ground.
Reviewing annual and LOM plans and provide relevant geotechnical advice.
Developing the short term, medium to long term geotechnical plan;
Contributing to, reviewing, auditing, and signing off of geotechnical databases and models.
Coordinating and review of geotechnical design.
Analysis of sub-surface excavations and underground structures.
Provision of strategic geotechnical advice to stakeholders and input to mine designs.
Developing ground support systems
Evaluate the rock mechanics models, designs and processes to optimise ore extraction
Completing performance analysis, using geotechnical engineering software.
Identifying and making recommendations in order to mitigate the major risks attributed to geotechnical factors.
Reducing risk and losses through ensuring that Geotechnical principles are applied proactively to the selection of appropriate mining Strategies, support designs, layouts and techniques.
Managing deformation and monitoring activities to ensure stability of underground and surface infrastructure.
Ensuring changes to support, reinforcement and processes are documented, approved and supported by engineering standards, procedures and statutory requirements.
Budgeting, cost control and project scheduling within parameters provided.
Achieving operating Cost reduction by end of Financial Year.
Generation of plans and relevant reports on weekly, monthly, quarterly annually.
Preparation of required budgets, forecasts and schedules.
Providing coaching, mentorship of supervisors and direct reports.
Conducting underground site inspections, ensuring ground control management programmes are in place
Institute geotechnical best practice and standards.
Overseeing and reviewing the completion of all geotechnical related statutory monitoring and reporting requirements, including for mothballed operations.
3. Skills & Qualifications: –
Higher qualification in geotechnical science is added advantage.
Degree in Geotechnical Engineering, Mining Engineering, Geology or equivalent.
Member Engineering Institution of Zambia (EIZ)
First class Strata Control certificate
5 Years' Experience
Civil engineering and geotechnical analysis software.
Computer Skills (MS Office including Excel, Word and PowerPoint) Organisation.
Reporting and communication.
Risk Management
Strong Decision-Making abilities
Ability to draw up strategic plans
MRL offers equal employment opportunity. If you are ready to take up this opportunity, e-mail your CV with a full application letter. Only shortlisted candidates will be contacted. Please apply to: –
Human Resources Business Partner
Mabiza Resources Limited
P.O. 50799,
LUSAKA.
Or email your application and C.V. to: [email protected]
Closing Date:  26th January, 2022.