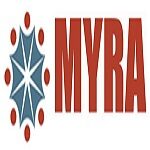 JOB OPPORTUNITY
We are looking for an experienced and competent Geologist to analyse geological data and plan our geology-related projects.
Job Brief
The Geologist will visit sites of interest to study the earth and work on extractions and minings.  He/She will require excellent organisational and project management skills and must demonstrate knowledge and competence with data and geologic modelling, as well as technological tools. We are looking for an individual with with good communication skills that works well with teams and can demonstrate leadership and initiative to collaborate with engineers, geophysicists and other scientists.
Key Responsibilities
Plan geology projects (e.g. oil extraction, water pipe construction) and field sampling events
Survey sites and create logs (e.g. borehole) and maps using GIS
Gather and analyse geological data
Coordinate research programs
Examine the composition of samples and specimens
Measure and test fossils, rocks, soil, ores and other material with the proper instruments (e.g. X-rays)
Write reports on findings
Conduct quality control on the suitability of material (e.g. metals for construction purposes) and inspect projects
Study sites for developments, formations, hazards, and composition
Investigate and evaluate natural resource deposits (e.g. oil)
Consult on various geology-related issues like waste management, resource management, gas extraction techniques and more
Ensure environmental and other regulations are met in construction and production projects (e.g. oil wells)
Requirements: Qualifications and Experience
Degree in Geology or Geoscience
Proven experience working as a geologist
Experience with various geological techniques such as mining, boring and numerical modeling
Experience using geology software (e.g. ArcGIS, Rockware) and other data and modeling tools (e.g. Adobe Illustrator, GoCAD)
Familiarity with environmental regulations
Good knowledge of the attributes of ores, soil, minerals and other materials
•Ability to handle and analyse data and 3D models
Skills and Competencies 
An Analytical Mind
Attention to detail
Great communication skills (oral and written)
Planning and Organisational Skills and Teamwork
Submission of Applications:
If you meet the criteria in this job description, and you also have a passion for the earth and it's intricacies, we'd like to meet you!
To apply for this Job Email  [email protected] with your CV and cover letter by 11th August 2021.
Find Zambia Jobs – The best job board for Jobs in Zambia