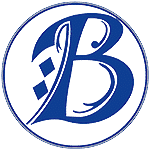 Website Banani International School
Banani International School has a vacancy for an experienced and motivated Geography/Global Perspectives or Geography/Special Ed teacher.  The successful candidate will have at least 3 years teaching experience, with experience in the Cambridge Curriculum IGCSE an advantage. They should be able to demonstrate a record of innovative and up to date teaching methods and articulate their teaching philosophy in relation to sound pedagogical principals relating to lesson differentiation, the application of a variety of teaching methods and incorporation of ICT into classroom experiences.
As Banani School is a girls' only boarding school we are looking for teachers with a keen interest in girls education and an understanding of the importance of developing the capabilities and capacities of the girl child to excel in all areas.  We offer onsite accommodation and a modern well-resourced school in a safe rural environment. The school is an outreach program of the Baha'i Community of Zambia and teachers are expected to support the schools values of the equality of men and women, the development of spiritual character and the importance of service as a key aspect of both academic and moral education.
Please note this is not a new graduate position, suitably qualified applicants should submit their CV along with a one-page expression of interest to [email protected]
Find Zambia Jobs – The best job board for Jobs in Zambia