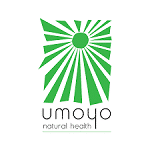 We are looking for hard-working general production workers to assist in the manufacturing process. The production workers will be responsible for keeping the production area clean, working the production line as instructed, follow health and safety guidelines, loading and offloading of shipment and or products to be stored or dispatched. The production workers will also be involved in checking products to ensure the products meet the required standards and quality.
Responsibilities and Duties:
Following health and safety standards.
Maintaining a clean workstation and production floor.
Following production guidelines and specifications.
Finalizing and packaging products for dispatch/storage.
Operating and maintaining production line equipment/Machinery.
Monitoring product quality and removing faulty products.
Working on the production line and meeting production targets.
Reporting any issues to the supervisor on duty.
Performing other tasks as assigned.
Qualifications
Grade 12 School Certificate
Must have good communication skills i.e. be able to speak and understand English
Ability to complete repetitive tasks
Must be physically fit and able to do manual work
Must be flexible and available for shift work
Must have basic mathematics skills
Able to work as part of a team
Additional Qualities
Punctuality
Respect for others
Cleanliness
Able to follow and understand Safety rules
Attention to detail