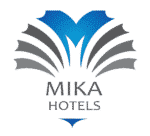 Website MIKA Hotel Limited
Scope and General Purpose:
To be responsible for the day-to-day management of a Hotel, its staff and also pay attention to the details, setting the example for staff to deliver a standard of service and presentation that meets guest's needs and expectations with a key aim of customers.
Of your time,
20% should be spent in participating on;
i) Direct hotel enquiries. With this conversion is expected to increase.
ii) Online bookings.
iii) Digital marketing.
50% should be spent on managing the hotel according to expected standards. i.e.
i) Maintaining good sanitary conditions and cleanliness.
ii) Constant check and ensure proper maintenance of the hotel
iii) Systems management.
15% should be dedicated to cost reduction
i) Constantly monitoring and keeping within acceptable standard the Food cost, manpower costs, administrative cost and other cost.
15% should be towards improving the service standards and customer care through but not limited to;
i) Ensuring trainings are undertaken
ii) Regular feedback from the guest
iii) Ensuring standard of service delivery is maintained.
Responsibilities and Duties
Guest Relations:
Be readily available/approachable for all guests
Ensure that departments achieve or exceed guest's expectations.
Take proactive approaches when dealing with guest concerns.
Extend professionalism and courtesy to guests at all times.
Ensure delivery of excellent customer service at all times, ensuring guests' comfort and safety;
Ensure customer complaints and comments are handled and resolved timely and professionally;
Be responsible for evacuation in case of emergency, acting as first point of contact for the team, guests and the emergency services;
Unit Networks:
Recognize good team performance on a continuous basis through reward and recognition programme.
Assist team leaders in meeting and exceeding company's goal.
Perform periodic staff appraisals by liaising with the Office of the Human Resources to ensure availability of productive and motivated staff;
Ensure all important meetings are held regularly in line with annual time management;
Conduct monthly reward and recognition meeting celebrating goal and associate achievements.
Ensure all staff participates in Service Advantage programs.
Promote empowerment by recognizing team members that make decision.
Develop cross-training program as applicable.
Assist subordinate to understand the Group Goal and make new plan to expend the company.
Call meeting on monthly basis for review.
Complete skill matrix for subordinates to encourage for team leadership learning.
Conduct one-on-ones meetings with HR.
Provide relevant service training on quarterly basis to enhance the standards of the hotel.
Ensure orientation take place from Human Resources Department for all the employees on timely basis.
Financial:
Achieve budgeted revenue and profit goals, balancing cost with guest satisfactions.
Comply with all corporate accounting procedures.
Maximize revenue through the Yield Management and inventory control systems.
Develop annual budget and capital expenditure plans from each department.
Aggressively minimize accident, workmen's compensation, and unemployment claims and resulting costs.
Utilize budgets to teach assistants and supervisors to understand financial objectives. Balancing costs with associates/guests satisfaction.
Develop and communicate selling strategies, utilizing inventory control, reports and other forecasting tools from PMS.
Review the Sales
Be accountable for all relevant product delivery and stock management (mainly food staff, laundry, cleaning material sand bedroom supplies ) including setting stock levels, checking, counting, storage, reconciliation and loos investigation;
Sales & Marketing:
Ensure and participate increase in online presence, i.e. online booking engines.
Implement and encourage hotel participation in corporate sales and marketing programs.
Ensure effective promotion and business marketing in liaison with the Marketing Manager;
Communicate competitive market conditions to team supervisors and Marketing Manager.
Review the inventory controls for room night and business distributions.
Continually solicit new business for the hotel.
Monitor group block and direct bill processes.
Networking during breakfast and social hours to assist sales in uncovering new business leads.
Ensure that all Guest Care associates understand hotel selling strategies.
Stay current on local market conditions.
Maintain rapport with competitor hotel, lead sources, clients, and local community.
Review period end reports which obtain from Sales & Marketing Manager.
Operations:
Perform hands-on duties as needed to deliver guest services.
Provide a safe working environment in compliance with all the health and safety regulations.
Responsible for accident prevention programs.
Audit to ensure guest rooms, public spaces, grounds, work and kitchen areas meet sanitation and cleanliness standards.
Coordinate preventive maintenance and general clean program so that guest satisfaction goals are attained.
Analyse and implement actions using the Systems for Management indicators on a daily/weekly basis.
Audit a minimum of 15 rooms on weekly basis and guide House Keeping Manager to resolve the concerns.
Ensure cross training for all associates if required
Administrative:
Ensure that unit reports are generated and submitted to the relevant authorities as the requirement might be.
Ensure property hiring practices comply and make requirements via Human Resources Department;
Interview and select potential new hires utilizing Human Resources Department;
Promote both Guarantee of fair treatment and open door policies;
Complete all daily administration tasks as required and ensure availability of reports/ statistics for business analysis and decision making;
Use constructive coaching and counselling when addressing associates concerns.
Maintain current licenses and permits as prescribed by local, state and federal agencies.
Have working knowledge of all corporate Standard Operating Procedures (SOPs).
Ensure participation in the scheduling of the supervisory team's working schedule, including coverage of weekend, events and evening hours.
With input from the team supervisors, conduct reviews in a timely fashion.
Help to develop and manage skill/talent by acting as mentor;
Ensure employees understand policies, like pay procedure, bonus plans and benefits.
Any other duties as assigned by supervisor.
Interested candidates should send a cover letter and updated curriculum vitae to [email protected] . Hard copy applications can be dropped at Mika Hotel Limited in Kabulonga. The last day for accepting applications will be on Saturday 10th April, 2021. Be informed that only shortlisted candidates will be contacted for further requirements.