Full Time
Applications have closed.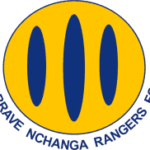 Nchanga Rangers Football Club
Proudly Sponsored by Konkola Copper Mines Plc
Nchanga Rangers Football Club (Brave) seeks to hire talented Zambians who will help to drive the Club's ambition of restoring its place as one of the most revered football clubs in Zambia. The Club has a rich heritage having been champions of Zambia twice and also won six major trophies. Brave Rangers has a project seeking to create a niche as a centre for football excellence and development, focused on young talent and competing for major honours in Zambia and on the African continent. In order to achieve this objective, Nchanga Rangers Football Club is looking for ambitious and self-driven individuals to fill the following positions:
General Manager
The General Manager will be reporting directly to the Club's Executive Committee (Exco).
Functions:
The functions of the General Manager shall include, but not be limited to the following:
(I) Superintend over all matters relating to club licensing in line with the Football Association of Zambia, CAF and FIFA statutes to ensure compliance by the Club
(II) Manage the Club's documents in relation to all the technical staff players and other employees
(III) Supervise the registration of players and manage player transfers with local and foreign clubs in line with applicable statutes or rules governing football
(IV) Lead in the Club's strategic planning to enhance efficiency and foster football development
(V) Supervise and manage all logistics for the team i.e. travel, camping, hotel accommodation
(VI) Create linkages with other clubs of a like-mind both at home and abroad to ensure further development of the Club
(VII) Lead in accessing of various claims due to the Club from the FAZ, CAF and FIFA and or
other relevant football partners
(VIII) Superintend over the welfare of players, the technical bench and other staff members
(ix) Develop and be the custodian of the Club's policies and procedures (X) Work with the ExCo on procurement of equipment, kit and other accessories for the Club
(XI) Manage work permits for foreign players recruited by the Club
Qualification
A minimum of a Degree in Sports Science, Business Administration or its equivalent. Must have a minimum of 5-years' experience working at a high level in a related field.
Suitably qualified and interested individuals should send their applications to [email protected] by close of business on 21st June 2022. Hard copies of applications can be handed to the Club Secretary at Nchanga Stadium in Chingola.