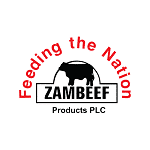 Zambeef Products PLC ("Zambeef") is the largest integrated cold chain food products and agribusiness company in Zambia and one of the largest in the Southern Africa; which gives our employees a sense of pride. Zambeef attaches great importance to the development of its employees. The Company offers opportunities for all to learn develop and grow, whilst offering challenging career opportunities for lateral or vertical advancement. We are therefore inviting applications to fill the following vacant position:
General Manager – International Retailing 
The successful candidate will responsible for the below: 
Production Management
Production Planning for Shoprite butcheries.
Development and Management of Meat Blocks, including Costing, Selling prices and GP%
Management of Meat Cutting Methods to optimize profitability.
Ensure all operating environments are food safe with all Hygiene requirements met.
Management of product handling and storage.
Management of deliveries and cold rooms – temperature controls/time schedules
Management, usage and operating of equipment, machinery & utensil including maintaining of service schedules and safety precautions.
Manage the product innovation pipeline in liaison with Shoprite Management and Zambeef Sales and Marketing teams.
Inventory /Operations Management
Develop butchery model stocking levels benchmarked against sales.
Management of stock replenishment cycles ensuring optimal stocking levels.
Monitor and measure stock outs.
Measure supplier service levels to ensure on time in full deliveries.
Ensure cold chain requirements and other storage conditions are met for all products.
Ensure weekly and ad-hock stock takes are being done.
Entrench good stock management systems such as FIFO in the butcheries.
Coordinate the seeding process for new products.
Manage the process of product returns to suppliers.
Management of Shrinkage and Mark down controls.
Responsible for ensuring high class packaging, storage and effective management of expiry dates.
Training Management
Determine butchery areas of improvement and institute changes to address concerns.
Ensure Butchery staff are adequately trained in butchery operations.
Ensure Customer Service training to all Butchery staff.
Train the Regional Managers and Area Managers and ensure they in turn deliver training to their teams where appropriate.
Ensure butchery staff are trained on the safe use of all butchery equipment.
Other
Ensure the butcheries are equipped with the relevant consumables.
Prepare and manage the relevant Operational and Capex budgets.
Conduct regular Price Comparisons and competitors survey.
Cost management and control.
Monitor and come up with initiatives to improve sales and profitability.
Oversee New Store openings.
Merchandising / Counter Layout management.
This job is particularly suitable for candidates who meet the following requirements: –
Frist Degree in Management and Diploma in Meat Processing
Meat Cutting qualification will be an added advantage
10 years' work experience, preferably in the Meat Industry
Required computer literacy levels in Microsoft functions covering excel, word and
Strong understanding of Retailing Management
SUBMISSION OF APPLICATIONS
Interested persons should forward their applications, curriculum vitae and copies of their qualifications to the undersigned not later than Wednesday, 10th November, 2021
The Group Head – Human Resources
Zambeef Products Plc
Private Bag 17
Lusaka.
Email address: [email protected] (Reference the Job Title in the subject)
(Only shortlisted candidates who meet the requirements will be communicated to). Zambeef Products PLC values gender diversity in the recruitment process as we promote gender equality.