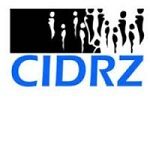 Website Centre for Infectious Disease Research in Zambia (CIDRZ)
General Manager Ref No. GM/VY/18/01/22
CIDRZ Limited, Trading as VenYou Zambia is a wholly owned for-profit subsidiary of CIDRZ the NGO. It's main Strategic Objective is to engage in commercially viable businesses as a means of generating income, ultimately for the parent company. CIDRZ Limited is currently involved in the following business activities:
1. Vehicle Rentals;
2. Events and Conference Management;
3. Real Estate Development and Facilities Management including Warehousing; and
4. Sales and Distribution of Solar Hardware and Maintenance of Solar Power Installations.
CIDRZ Limited is seeking to recruit a seasoned business minded General Manager.
Reporting directly to the CIDRZ NGO Deputy Chief Executive Officer, the General Manager will be responsible for the overall day-to-day management of the company to achieve its Strategic Objectives.
Main duties
Support business development initiatives including collaboration. This will include assisting with activities including assessing competitive landscape, business case development, conducting due diligence, lead generation and sourcing, and financial analysis.
Prepare business development documents, presentations, and briefing books. Prepare, evaluate and present robust financial modeling and analyses to value projects and terms; develop, participate and deliver high level impactful presentations and conclusions to Deputy CEO and CIDRZ Senior Management and key stakeholders. Participate in deal construction and negotiations
Establish strategic account plans for all targeted accounts with tactical information necessary to ensure sales targets are met
Develops and maintains budgets
Reports financial status by developing forecasts, reporting results, analyzing variances, and developing improvements
Preparing periodic financial statements, including profit and loss accounts, budgets, cash flows, variance analysis and commentaries
Develops financial well-being of the organization by providing financial projections and accounting services, preparing growth plans, and directing staff.
Develops finance organizational strategies by contributing financial and accounting information, analysis, and recommendations to strategic thinking and direction and establishing functional objectives in line with organizational objectives.
Planning and presenting reports on account progress, financial goals, and quarterly initiatives to share with Deputy CEO and CIDRZ EXCO
Establishes finance operational strategies by evaluating trends; establishing critical measurements, productivity, quality, and customer-service strategies; designing systems; accumulating resources; resolving problems; and implementing change
Develop various corporate policies and make recommendation for approval to the DCEO
Participates as a member of Leadership Team in formulating corporate strategies, policies, plans and and in monitoring the Organization's performance so as to ensure that the corporate mission and goals are achieved
Analyze and evaluate the effectiveness of sales, methods, costs, and results and make recommendation for improvement
Provides guidance, expert advice, and management of staff.
Reviews contracts and acts as liaison with DCEO to resolve any issues impacting the process
Work closely with DCEO, leadership and cross functional members of management team to drive and implement corporate strategy and long-range planning based on current portfolio opportunities and risks, financing needs and organizational capabilities. Assist in identifying portfolio, financing and/or organizational gaps and plans for how to best address them.
Develops organization prospects by studying economic trends and revenue opportunities; projecting acquisition and expansion prospects; analyzing organization operations; identifying opportunities for improvement, cost reduction, and systems enhancement; and accumulating capital to fund expansion.
Build customer relationships through direct contact, meetings, customer events, industry events, and professional relationships
Qualifications
MBA (Preferably in Entrepreneurship)
First Degree in a Technical Field of study
10 years work Experience
Demonstrable Track record of establishing or starting businesses or having run businesses before
The holder of this position must be a results-oriented leader, skilled in organizational management, managing and creating clarity in a complex environment
Excellent interpersonal and communication skills
Suitably qualified candidates are invited to apply; however only shortlisted candidates will be contacted. Please send application letter quoting Reference Number above, relevant academic and professional certificates, and detailed CV with day-time telephone number(s) to:
CIDRZ Human Resources Director P. O. Box 34681, LUSAKA or email: [email protected]