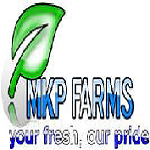 Position: General Food Packers (04)
Job Responsibilities:
Sorting, washing and packaging of produce for dispatch processes
Ensure that quality, quantity, customer satisfaction are met
Perform metrics reporting and data analysis tasks to identify issues and opportunities for process improvements
Skills:
Good written and verbal communication skills
In-depth understanding of company standards
Documentation and reporting skills
Teamwork and collaboration
Ability to work both independently and under supervision
Education, Experience, and Licensing Requirements:
Grade 9 or 12 Certificate
Headquarters Physical Address:
Farm No L/19575/M Manunga street off Great North Road, Chibombo, Central Province, Zambia
NB:  (1). All applications to be sent to the Email Address: [email protected]
(2). Clearly indicate the position applied for.
(3). Application deadline is 10th April, 2021.
Source: Find Zambia Jobs