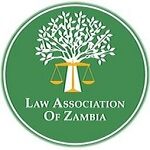 National Legal Aid Clinic for Women
The National Legal Aid Clinic for Women (NLACW) is a Project of the Women's Rights Committee of the Law Association of Zambia which was established in 1990 to empower Women by facilitating their access to legal rights by way of legal representation, counseling, legal human rights education as a distinct but integral part of the women's movement.
The NLACW is seeking to recruit for the following position:
GARDENER/CARETAKER– (1) NDOLA OFFICE
Key responsibilities:
Perform various general landscape maintenance and labour duties on the premises.
Physically perform garden work including operation of cleaning equipment/machinery.
To clean and maintain cleaning equipment.
Call Police or Fire Department in cases of emergency.
Collect and remove waste/rubbish from work area to collection point as directed.
To comply with instructions relating to security and confidentiality.
To perform all other duties as may be assigned
Qualifications and Experience:
Candidate must
Candidate must have a Grade 12 School Certificate.
Candidate must be male.
Candidate must have had previous gardening and cleaning experience and outstanding customer skills.
Candidate must have worked in similar position for a period of at least 3 years.
Candidate must be able to communicate effectively, and be able to multi-task.
Candidates meeting the above prescribed qualifications should submit their application letters along with detailed curriculum Vitae, copies of academic and professional certificates and names, contact numbers and addresses of 2 referees, to the address below. The Closing date is 18th August, 2021.
The Executive Director
National Legal Aid Clinic for Women
Plot No. 110A/150
Musonda Ngosa Road
Villa Elizabetha
Private Bag E578
LUSAKA
Email: [email protected]
Only shortlisted candidates will be contacted.
Find Zambia Jobs – The best job board for Jobs in Zambia