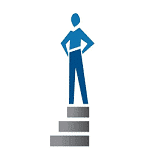 Foundation Seed Field Supervisor
Our client, a Global Healthcare and Crop Science Innovation company, is looking to hire a Foundation Seed Field Supervisor to be based in Mkushi District of Central Province of Zambia.
Key Responsibilities:
Plan and Coordinate field production activities of pre-commercial and foundation seed growers, in order to meet the seed availability and quality standards required.
Ensure the responsible use of human resources, equipment and materials. Coordinate the harvesting, processing of foundation seed and sampling or both internal laboratories and government laboratories.
Responsible for all activities related to the delivery of high-quality foundation seed in Zambia This includes but not limited to pre-plant control, Planting, rouging (off type removal), harvest moisture control and field sampling, harvesting, seed processing and bagging.
Liaise with the Zambia foundation seed manager to do foundation seed production planning, grower contracting, planting, detasseling harvesting processes, other activities that includes, fertilizing, weed, insect, irrigation control for foundation seed inbred increases, single cross make-ups and pre-commercial seed productions.
Liaise with seed certifying agents and ensure compliance of all seed productions to the certifying agencies
Evaluate grower success and undertake grower selection, contracting and crop allocations as well as annual field reviews.
Coordination with seed growers to ensure a smooth transition and flow of product from field to plant and ensuring that plant quality guidelines are adhered to during shelling and seed processing.
Coordinate and execute activities related to foundation seed inventory management such as seed receipt in SAP, coordination of process order creation during processing and participation in stock counts while ensuring appropriate record keeping of inventory movement and signed off.
Lead ESH efforts, provide assistance and arrange for resources to promote safety/human rights in field operations.
Implement, coordinate and functionalize QMS (ISO 9001) systems in the field operations through maintaining field/Plant operational records as required by the QMS management systems and timely capturing in the Velocity/SAP digital platform, to manage productions/processing effectively.
Ensure compliance with quality assurance standards and management system set by ISO9001.Desired Skills, Qualifications and Experience:
Minimum Bachelor's Degree in Agronomy or Equivalent Seed Related discipline.
Must have knowledge of seed production with at least two years of experience in the field.
Valid Seed Inspector License is mandatory.
Must be Fluent in English and at least one local language.
Must have demonstrable experience using MS Office software (Excel, Outlook, Word).
Should have excellent interpersonal and communication skills.
Should be result oriented with ability to work on own initiative.
Should have strong teamwork capability and flexibility to work across the areas and positively influence others in the area.
Being a gazetted seed inspector/sampler is an added advantage.
How to apply:
Applicants should send their resumes to [email protected] with the job title as the email subject before 27th August 2021.
Only shortlisted candidates will be contacted.
Find Zambia Jobs – The best job board for Jobs in Zambia