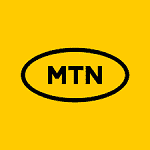 MTN Zambia
The key responsibilities for this role include but not limited to the following:
Liaising with several Law Enforcement Agencies on investigations of frauds;
Logging all reported and discovered breach incidences in forensic audit case register;
Receiving prompts from a wide variety of sources;
Advising internal stakeholders on Government regulations and anti-frauds standards;
Promoting fraud awareness and business ethics within MTN Zambia;
Investigating and resolving of fraud incidents, allegations of corruption and breaches in conformance with documented policies and procedures;
Developing periodic reports on forensic audit incidents, investigations and outcomes as may be required by the Forensics Manager;
Ensuring that all fraudulent activities/allegation of corruption/breaches reported through all reporting channels to the unit are fully documented and investigated where necessary;
Planning, performing, analyzing and reporting on outcomes of investigations;
Assisting in recommending system and process improvements based on the outcome of investigations;
Giving constant feedback to internal stakeholders through the Head of Business Risk Management reported incidences which require investigation;
Liaising with internal and external stakeholders, where necessary.
Candidate Requirements
Grade 12 certificate with 5 credit or better of which English and Mathematics are a must;
A first degree in Information Technology, Economics, Finance and Accounting;
Minimum 3 years in a business environment of which 2 years in fraud investigation and/or management;
Proficiency in Microsoft Excel and Access;
Telecommunication experience and business processes is desirable.
Women are strongly encouraged to apply
Hand delivered or posted applications will not be accepted.
Note: that only shortlisted candidates will be contacted.
Find Zambia Jobs – The best job board for Jobs in Zambia