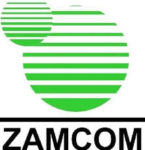 Website Zambia Institute of Mass Communications (ZAMCOM)
The Zambia Institute of Mass Communications (ZAMCOM) was established under the ZAMCOM Act of Parliament of 1996 to provide Communications and Media training and production services. ZAMCOM has been undergoing a Corporate renewal and is currently implementing a new strategic plan aiming at positioning the organization to becoming financially viable and Independent.
As part of its transformation process, ZAMCOM is inviting applications from suitably qualified and experienced candidates to fill in the following position;
Position: Food & Beverage Supervisor (01)
Reporting to: Lodge Manager
Job Profile
To oversee food planning and preparation for the restaurant/Lodge and ensure adherence to food safety and beverage regulations.
Main Duties
Plan menus
Address any customer complaints or concerns regarding food preparation and menu offerings.
Manage food and beverage stock movement
Co-ordinate planning, budgeting, and purchasing for all the food operations within the establishment
Evaluate, monitor sales performance, and summarize sales reports.
Conduct, daily, weekly and monthly stock inventories.
To work closely with the Head Chef to ensure that all standards regarding food presentation and quality are improved
Organize and oversee the work produced, decide which tasks need to be done and share these among the team.
Ensure bills are paid for and/or signed for by clients.
Schedule work shifts for kitchen and restaurant service Staff involving early mornings and late nights (including weekends and public holidays).
Ensure staff under your supervision wear correct uniforms for hygiene reasons and easy identification.
Ensuring that the facility operations are carried out as per food sanitation and safety regulations.
Work hand in hand with the other supervisors and the Lodge Manger to effectively manage the operations of the Lodge.
Produce monthly, quarterly & annual food & beverage cost reports.
Prepare Daily, weekly, monthly and annual budgets depending on needs.
Perform any other duties as may be required from time to time.
Knowledge and skills requirements
Grade Twelve (12) Certificate
Degree in Hotel Management or equivalent
Minimum of Three (3) years experience
Strong verbal and written communication skills
Excellent Management skills
Be physically fit and be able to pass pre-employment and medical examinations.
Experience managing a diverse team and strong willingness to build capacity of local staff
Knowledge of computer, using office software such as Excel, Word and Power Point.
All applications should be addressed to:
The Executive Director
Zambia Institute of Mass Communications Educational Trust
Plot 3529 Government Road
P.O Box 50386 RW
Lusaka.
Or send via email to: [email protected]
PLEASE NOTE THAT ONLY SHORTLISTED CANDIDATES WILL BE CONTACTED