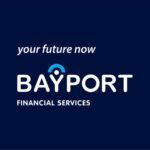 Bayport Financial Services (Z) Limited
JOB SUMMARY
Reporting to the Administration Manager, the Fleet Officer will supervise the maintenance and servicing of vehicles, procurement of spares, vehicle preventive maintenance programs and compliance to fleet related organisational policies and government regulations to ensure availability of dependable and safe fleet at all times.
JOB SPECIFICATIONS
The jobholder will be responsible for the following:
Assisting in the development of plans and budgets for the procurement of motor vehicles and service/repair parts
Tracking maintenance and repair works carried out on each vehicle
Drive the procurement process for required inventory
Participate in vendor negotiations and monitor vendor performance agreements
Analyse maintenance costs and other fleet related costs and provide recommendations on fleet utilization and replacement
Maintain accurate records for fleet assets and ensure vehicle reports are submitted every month or upon request by Line Manager or other superior officer
Provide day –to – day supervision of the Fleet Management Team
Ensure Bayport Financial Services Fleet operates within the confines of the Zambian road transport and safety regulations, insurance and tax laws
Ensure that mileage and fuel logs  for each vehicle as well as vehicle incident reports are completed on a timely basis and reported to the Administration Manager
Ensure security features and other accessories on all fleet are installed and operational as well as maintain the general security of Bayport Financial Services fleet
Manage the fuel account and to ensure timely reimbursement
MINIMUM ENTRY REQUIREMENTS
Diploma in Transport and Logistics
Minimum of two years' experience in fleet coordination
Valid Driving Licence, Minimum Class B
Member of Zambia Chartered Institute of Logistics and Transport with a valid Practicing Certificate will be an added advantage
OTHER SKILLS AND ATTRIBUTES
Excellent communication skills
Strong analytical skills and skilled at identifying and resolving maintenance problems
Strong understanding of fleet management procedures and policies
Critical and innovative thinking
High level of integrity
Positive attitude, Results oriented
TO APPLY
Suitable candidates must send their applications to [email protected] with the position applied for as the email subject, attaching their current CVs and professional/academic certificates.
The closing date for receiving applications is 17 April 2022. Only shortlisted candidates will be contacted.