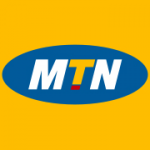 The key responsibilities for this role include but not limited to the following:
Contributes to Fintech Corporate Business strategic plan;
Acquires Fintech Corporate Business clients;
Manages relationships and accounts for Fintech Corporate Business client;
Prepares and pursues client acquisition pipelines;
Prepares weekly and monthly Fintech Corporate Business reports;
Liaises with Enterprise Business Unit (EBU) for collaborative efforts in enterprise space;
Liaises with Products & Strategy and IT Teams for alignment of Fintech Corporate products;
Creates Fintech Corporate Business Bulk Payment and Collections accounts;
Trains Fintech Corporate Business clients on Fintech Corporate Business products and services;
Keeps an updated record of all Fintech Corporate Business clients.
Candidate Requirements
Grade 12 certificate with 5 credit or better of which English and Mathematics are a must;
Bachelor's Degree in Business, Marketing, Communications or related field;
Minimum of one year experience in an area of specialisation; with experience in working with others;
Experience working in a small to medium organization.
Women are strongly encouraged to apply
Hand delivered or posted applications will not be accepted
Note: that only shortlisted candidates will be contacted.