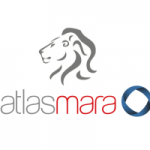 Designation: Financial Risk Manager
Reporting Line: Head of Financial Risk
Business Unit: Risk
Location: Lusaka
Job Purpose
To monitor and report the Bank's Financial risks in accordance with the Bank's risk strategy. Provide an ongoing source of information to senior management and the Risk, Treasury, Credit and Finance departments on positions, instruments, products, systems and procedures
Key Outputs & Responsibilities
Accurate, timely analysis and reporting of financial and ALM risks
Identify key market risks affecting both the trading and banking books and check that these risks are identified through regular reviews
Analyse financial risk for new products to ensure these are aligned to the bank's enterprise risk framework
Monitor and escalate breaches of limits and triggers and ensure that limits are aligned to regulatory limits
Oversee the operation of the Treasury Middle Office functions.
Accurate, timely ALM testing and reporting
Ensure the prompt and accurate preparation of all relevant reports required by local ALCO and Group ALCO
Apply forecasting models and scenario analyses to anticipate potential future financial risks
Ensure all types of financial risk within the bank are captured and appropriately modelled
Stakeholder engagement
Build professional relationships with all stakeholders, displaying sound abilities to communicate at all levels
Engage with relevant stakeholders to highlight and address / escalate flagged issues
Effective teamwork, self-management and alignment with group values
Experience & Qualifications
Grade 12 School Certificate with 5 credits including English and Mathematics
Under-graduate qualification in Mathematics or Statistics or associated field. Post graduate degree is an added advantage
5+ years' banking experience with working knowledge of Asset Liability Management and/or Market Risk
Demonstrated experience in the use of Microsoft Office applications, including Word, Excel and PowerPoint.
Interested Applicants who meet the job requirements should email their CV's to e-mail address [email protected]. Please note that only shortlisted candidates will be contacted.
Clearly state the position you are applying for as the subject. Closing date: Thursday, 25th February, 2021