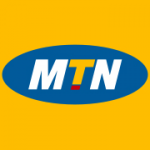 MTN Zambia
The key responsibilities for this role include but not limited to the following:
Prepares, analyses, reviews and reports MTNZ financial and operational performance to MTN Group and external parties and contributes towards the development of accounting practices to ensure MTNZ complies with the highest financial management principles and accuracy of financial records ensuring accuracy and consistency of data/information between Hyperion and IFS;
Interprets accounting/financial information to evaluate the financial performance of MTNZ business operations;
Evaluates management and accounting systems, procedures and practices and make appropriate recommendations for modifications and improvements and ensures adherence to accounting standards (IFRS);
Reviews monthly trial balances for completeness and accuracy before Hyperion upload;
Ensures Hyperion and trial balance accuracy and consistency at all times before final monthly pack is finalized;
Reports financial performance to MTN Group on a monthly basis through timely Hyperion upload;
Preparation of Annual financial statements inline with IFRS for both the Group and Company.
Candidate Requirements
Grade 12 certificate with 5 credit or better of which English and Mathematics are a must;
Fully qualified professional accountant ZICA/CIMA/ACCA;
Strong understanding of IFRS;
At least three (3) years practical working experience in finance environment with at least 2 years in mainstreaming financial reporting in a multinational organization;
Experience in working with enterprise financial system and Hyperion will be an added advantage;
Experience in financial analysis;
Experience in telecommunications industry will be an added advantage;
Experience in external audit will be an added advantage.
Women are strongly encouraged to apply
Applications should be emailed to [email protected]. Please indicate the job title in the subject of your e-mail and use your full name and the job title you are applying for as the filename of your application. Application should consist of your letter and CV only, in a single document. Hand delivered applications will not be accepted and closing date for accepting applications is 6th April 2021.
Note: that only shortlisted candidates will be contacted.