Full Time
Applications have closed.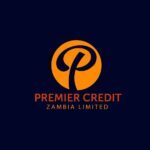 PremierCredit Zambia Limited
PremierCredit, Zambia's fast growing and leading financial technology company is looking for a highly skilled Financial and Investment Analyst to join our team. The ideal candidate will have experience analyzing financial and Investment data and developing profit-focused action plans, including trend forecasting and variance monitoring. Additionally, this person should be proficient in data visualization and modeling. The right financial and Investment analyst will have a desire to contribute from Day 1, helping us provide service that's second to none.
Objectives of this role
Monitor financial status by comparing datasets with projections
Improve fiscal health with thorough analyses of financial data; develop deep, actionable insights to drive business performance by monitoring variances and identifying trends
Develop forecast models based on comparative performance metrics and implement improvements as the business grows
Develop business cases to support pricing decisions and create innovative strategies for cost reduction
Establish and guide restructured cost analysis processes by using fresh policies and procedures
Responsibilities
Work directly with Country CFO on various planning exercises, such as forecasting, budgets, profitability analysis, and reporting
Assist in the monthly close process by analyzing trends and variances related to revenue, and compare and correct data to reconcile transactions
Develop and maintain confidential, protected databases to monitor business performance, and provide management with insights into risks and opportunities
Coordinate requirements for efficient, automated accounting to increase productivity and ensure verified backups
Uphold standards through consolidation of quarterly reporting packages and thorough internal analysis of financial data
Strive to advance personal skill set through networking, workshops, and other educational opportunities
Required skills and qualifications
Bachelor's degree (or equivalent) in finance or related field
Experience working as a financial analyst and or investment analyst
Proficient with financial software applications
Knowledge of statistical analysis processes and packages Outstanding communication, reporting, and presentation skills
Preferred skills and qualifications
Experience in financial forecasting and trend analytics
Experience with revenue recognition software is a plus, as is experience with NetSuite and Salesforce
Strong familiarity with accounting, tax, and e-commerce legislation
Experience in a corporate finance setting
Measurable financial planning and strategy capabilities
History of standard development and implementation in a financial setting
All applications must be submitted on or before December 6, 2022. Interested candidates should forward their resume, and Cover Letter to the HR Manager at [email protected]