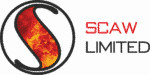 SCAW Limited is a Copperbelt based Manufacturing Company established in 1960 in Kitwe – Zambia. The Company seeks to employ a suitably qualified, experienced and result oriented individual to fill the below listed position on two years contracts renewable depending on individual performance:
1. Financial Accountant
Job Overview
(i) To assist the Financial Controller in ensuring the provision of quality financial accounting service that supports the effective and efficient management of financial resources, within statutory and regulatory guidelines
(ii) To assist the Financial Controller in the provision of accurate and timely processing of financial transactions and processes, and internal and external reporting requirements.
Job Accountabilities
(i) Approves petty cash payment requests and reconciliations upon vouching for completeness, documentation and accuracy.
(ii) Checks cashbook and online payments for completeness and adequate documentation.
(iii) Prepares and files Withholding Tax returns and Mineral Royalties tax payments and returns on monthly basis.
(iv) Ensures all authorized payments are posted into the Financial Information Management System (FIMS).
(v) Ensures the company obtains the best foreign exchange sales value from commercial banks by skillfully negotiating exchange rates.
(vi) Prepares bank reconciliation statements on monthly basis to ensure the accuracy of the bank balances.
(vii) Updates job knowledge by keeping current with financial regulations and accepted practices.
(viii) Accomplishes finance and organization mission by completing related results as needed.
Qualifications;
Grade twelve full (12) certificate
Degree in Accountancy / Full CA/ACCA
5 years' relevant work experience
Qualifications;
Analytical Skills
Advanced Computer Skills
Good Clientele
Work Under Pressure
Work with Minimum Supervision
Only applicants who meets the above requirements should submit their applications with copies of detailed Curriculum Vitae with traceable references, academic/ professional qualifications and any other relevant documentation in support of the application. Applications should be submitted to the address below or emailed to [email protected] not later than Sunday, 31st January 2021.
THE CORPORATE SERVICES MANAGER.
CORPORATE SERVICES DEPARTMENT,
SCAW LIMITED,
P.O BOX 20418,
KITWE.
Or Email to [email protected]