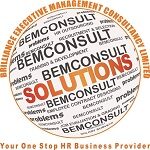 Website Brilliance Executive Management Consultancy
Description:
Job Purpose
Financial Accountant will ensure effective, efficient and accurate processing, recording and reconciliation of all financial transactions to give accurate financial information to aid management in decision making and enhance customer confidence.
Summary of Key Responsibilities;
Take the lead in gathering and monitoring financial data (e.g. sales revenues and liabilities)
Manage all financial accounting activities for business operations.
Develop financial statements for payroll processing, account reconciliations, account receivables, account payables, revenue, expenditure, etc.
Co-ordinate the processing of all payments and ensure that properly authorized supporting documents are attached to the payment vouchers
Ensure that all payments on accrued transactions are posted to respective accounts daily
Maintain an accurate Creditors schedule, Debtors and other Ledger accounts in PASTEL and ensure these are reconciled daily with other Systems in place.
Ensure that all direct bank transactions are posted to the Accounting system on the computer and that they are properly accounted for.
Determine accounting errors or discrepancies and suggest necessary corrective action.
Maintain accurate accounting records for future references.
Help other department in financial analysis and accounting tasks.
Assist in account receivables and payables activities.
Ensure financial records comply with company policies and accounting principles
Perform month end closing activities such as account reconciliation, revenue accounting, expense accounting, etc.
Prepare finance reports required for team meetings or as requested by management and customers.
Reconcile Bank accounts monthly and ensures prompt action is taken on all issues highlighted by the reconciliation.
Prepare monthly standing Journal entries for Salaries, Depreciation, Expense accruals etc for Posting into PASTEL and Present accurate and reconciled periodical trial balance as required from time to time
Prepare and submit financial reports in a timely and accurate manner.
Assist in preparing necessary documentation for annual financial audits.
Required Skills and Competencies;
Excellent Communication Skills both oral and writing
Proven leadership skills
Excellent Analytical skills
Spreadsheet Proficiency
Time management skills
Ability to remain confidential
Problem Solving Skills
Strong interpersonal skills
Primary Areas of Accountability:
Qualifications and Experience
Full ACCA, CIMA or CA Zambia
Must have a minimum of 5 years progressive experience in Financial Accounting
Proven Experience in Financial Reporting Standards
Must be well vested in PASTEL and other Accounting Systems
2-3 years of Financial Accounting experience with an Insurance & Pension firm will be a plus
Must be a member of ZICA

If you meet the minimum hiring requirements for the above position, please email your CV and Cover letter clearly stating your salary expectations to [email protected] and copy-in [email protected]
Note that, all communications will be kept in the strictest of confidence. If you do not receive communication within 14 days of the closing date of the advert, please consider your application unsuccessful.
DO NOT SEND CERTIFICATES AT THIS STAGE