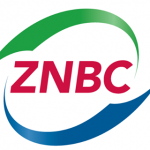 Zambia National Broadcasting Corporation (ZNBC)
Zambia National Broadcasting Corporation
Job Advert
The Zambia National Broadcasting Corporation is a Statutory Body established under Chapter 154 of the laws of Zambia to provide public service broadcasting in Zambia.
The Corporation seeks a highly qualified, self motivated, dynamic and creative individual to fill the following vacant positions of at Mass Media Complex, Lusaka:-
Financial Accountant – 1 Position
Purpose Of The Job
Coordinating and Overseeing the Accounts Payables, Payroll and Accounts
Receivables functions
Preparation of financial statements
Main Duties And Responsibilities
Assist the Chief Accountant to prepare financial statements
Supervise, appraise, coach, train, discipline and motivate subordinates in order to achieve unit objectives thereby contribute to achievement of Corporation objectives and overall ZNBC mandate
Prepare consolidated weekly financial performance reports
Ensures timely preparation of all statutory returns
Ensure financial guidelines are adhered to by self and subordinate in carrying out tasks
Foster improvement in accounting controls and enhances the integrity of the financial statements
Minimum Qualifications & Experience
Full Grade 12 Certificate
Bachelor's First Degree in Accountancy, ACCA/CIMA/CA or equivalent
Member of ZICA
5 years' experience in Finance and Accounting field
NOTE: Interested Zambians, meeting the above requirements should apply enclosing certified photocopies of Academic and Professional Certificates, including latest resume to:
The Director Human Resource and Administration
Zambia National Broadcasting Corporation
Alick Nkhata Road
P.O. Box 50015
LUSAKA
Closing date for receipt of application letters is Friday, 22nd March, 2021 at 17:00 hours.