Full Time
Applications have closed.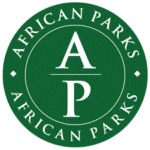 POSITION: Financial Accountant
ORGANISATION: African Parks, Greater Kafue Landscape Ltd
LOCATION: Kafue National Park 
REPORTING TO: Senior Financial Controller
BACKGROUND
African Parks is a non-profit conservation organization founded in 2000 that manages 20 National Parks and protected areas in 11 countries covering over 17 million hectares. This is achieved through long-term agreements with national governments, putting in place funding solutions and establishing good governance and management to achieve ecological, social and financial sustainability.
Objectives
Under the direct supervision of the Senior Financial Controller, the Financial Accountant will have to integrate quickly and demonstrate significantly his/her involvement in the daily life at the service of the Accounting of African Parks.  In the absence of the Senior Financial Controller, he/she will have to ensure 100% management of the accounting department without any flaw.
Key Responsibilities
Provider
Prepare and/or post batches in Serenic supplier invoices.
Present a statement of account reconciliations based on Supplier statements before channeling the process to the payment stage.
Inter-exchange with logistics on any issue related to suppliers.
Participate in the unloading, storage and inventory of stocks (represent finance to logistics), in collaboration with the supplier accountant.
Payroll and staff account
Analyze staff accounts and report analysis to Human Resources to integrate variables into payroll (payday advance, loan, etc.)
Record (preparation of batches) in Serenic payroll operations and submit to the assessment of the Financial Controller before posting.
Ensure the follow-up of operational advances, reminders by email to staff who have not yet justified their advances, etc.
Monitor the recovery of payday advances, loans, operational advances
Intercompany: APN Disbursement and other AP entities
Save (batch preparation) in Serenic intercompany operations
Carry out monthly accounts on the basis of account statements Interco
Other accounting operations
Save (batch preparation) in Serenic specific writes of various operations.
Ensure rotations in the department for leave by performing other tasks
Perform any other task requested by the hierarchy as part of its duties
Other control tasks
Review procedures to ensure they exist and are being applied
Propose the revision of procedures if necessary
Monitor fuel supplies
Track missing documents in the archives
Qualifications
Degree in Accounting or related field and 5 years of experience. (ACCA, CIMA or ZICA will be added advantage)
Must be a registered member of ZICA.
Previous experience with any Donor-funded programs or External Audit.
Results-oriented and focused, with the ability to follow guidelines and controls required of the position.
Budgeting, financial analysis, and MS Excel skills required.
Proficiency with accounting software.
Demonstrated team player with effective cross-cultural interpersonal skills.
Ability to follow guidelines and controls required of the position.
High level of integrity and impeccable record in previous accounting positions.
IT – Word, Excel, Power Point and Outlook.
African Parks is an Equal Opportunity Employer.
Applicants for this position must have a clean record and traceable references. Candidates must include a day time contact number.
Interested and qualified candidates must submit their CV with a covering letter describing their suitability for the role. All applicants must include at least 2 contactable references, along with certified copies of NRC and relevant Qualifications.
Application must be submitted to the Regional Human Resources Manager, by email to [email protected] by 31 August 2022.
Only short-listed candidates will be contacted for interview. GKLL reserves the right not to employ.