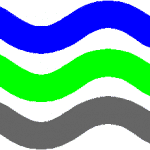 North Western Water Supply and Sanitation Company Limited
The North Western Water Supply and Sewerage Company Limited (NWWSSCL) is a commercial utility, providing water and sanitation services in the North – Western Province. The Company has a vision of "striving for excellence in water supply and sanitation". It is value driven and performance oriented and since inception in the year 2000 has been among the top performing utilities. NWWSSCL is an equal opportunity employer and seeks to recruit high profile, self-motivated, innovative, honesty, committed, adequately qualified and appropriately experienced persons to fill the following vacant positions in a challenging environment. The Company operates in Eight (8) Districts; Solwezi, Mwinilunga, Kasempa, Mufumbwe, Manyinga, Kabompo, Zambezi and Chavuma. The Company envisioned to take over provision of water and sanitation services in the newly created districts of Mushindamo, Kalumbila and Ikelenge.
FINANCIAL ACCOUNTANT – G4 (X1)
1.0 Reporting line: Director Finance
2.0 Job Purpose:
To plan, coordinate and implement the objectives and procedures of the general accounts operations in order to provide accurate and up to date financial information to management.
STATEMENT OF MAIN DUTIES
3.1 Prepares daily cash flow statements for management based on daily bank balances
3.2 Prepares consolidated financial performance reports out of the weekly, fortnightly and monthly district reports, for management decision making.
3.3 Prepares statements of expenditure monthly for the information of the Director of Finance
3.4 Checks and verifies all payments to ensure that they have required accompanying documents and for correctness and approvals before processing payment
3.5 Ensures preparation of Company payroll and payment of correct salaries on due dates and that statutory (PAYE, NAPSA) and other deductions are effected
3.6 Ensures timely payments of general and payments to suppliers when funds are available based on the planned sequence.
3.7 Checks that all requisitions for payments are accrued, signed and posted on the Pastel Accounting system before they are paid in order to reflect all the liabilities that are due.
3.8 Verifies accounting data held in Pastel System journals, before it is posted to ledgers
3.9 Supervises, appraises, coaches, trains, disciplines and motivates subordinates in order to achieve unit objectives thereby contribute to achievement of Company objectives and overall NWWSSCL mandate.
3.10 Performs any other duties as assigned by the supervisor from time to time.
4.0 Knowledge and Skill Requirements
4.1 Minimum Academic qualifications:
Grade Twelve (12) School Certificate or Form Five (05) certificate with Five (05) 'O' Level Credits including Mathematics and English Language
4.2 Minimum Vocational/Professional qualifications:
Full professional accounting qualification such as ACCA, CIMA, CAZ or equivalent
4.3 Minimum relevant work experience.
Minimum 5 years in a commercial environment and in a reputable organisation.
4.4 Required competencies/Personal qualities:
Very good knowledge of computers, able to handle accounting packages
Good supervisory skills.
Good Planning skills
Very Good interpersonal skills
Good analytical Skills
Must be a registered Member of ZICA.
Applications accompanied by copies of certificates, curriculum vitae, day time contact telephone number(s) and at least three traceable referees should reach the undersigned not later than Friday, July 30, 2021.
The Managing Director
North Western Water Supply and Sanitation Company Limited
MEMA House, Mwanawasa Street
P O Box 110184
SOLWEZI