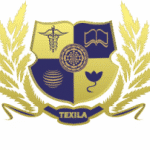 Texila American University
Texila American University is a world Class Affordable Educational Provider. We are a forward-looking, modern university with a proud tradition as a provider of high quality education and a focus on applied research.
The University seeks to recruit suitably qualified individual for the position of Finance Officer.
Responsibilities;
Cash collection, deposit cash at bank, POS fee collection.
POS fee reconciliation with bank statement.
Daily bank statement reconciliation with local on-campus student fees (FNB – ZMW & USD).
Scanning of remittance and uploading in CRM against students.
Filing of CPV, BPV & Student receipts.
Direct Responsible for Fees Collections and receipt in CRM.
Maintaining of accounts & finance department stationary.
Direct Responsible for International students & staffs medical insurance.
Direct Responsible for Consolidation of HR details for salary and preparation of MOP
Any other related assignment, tasks, daily & routine works pertaining to finance & accounts department and functional head directions
Direct Responsible towards maintaining the fee collections records
Direct Responsible towards preparation of Outstanding details (To set Collection Target)
To check & verify the CPV, BPV and cheque signatory
Direct responsible towards checking & verifying and comment the approvals related to Ancillary fee external payments
Direct Responsible towards hostel physical verification and verification report to CFO office & Management
To take other self initiatives related to business and responsible roles as directed by the Management.
Direct Responsible towards timely completion of Student Exam NOC & Re-registration – FINANCE.
Educational Qualification;
Bachelors Degree in Accounts or Banking and Finance.
Experience;

Suitably Qualified candidates can send their updated Curriculum vitae to [email protected] by 18  October 2021.