Full Time
Applications have closed.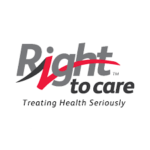 Right to Care is at the vanguard in supporting and delivering prevention, care, and treatment services for HIV and associated diseases. We work with government and communities to find pioneering solutions to build and strengthening public healthcare.
We embrace a strong entrepreneurial culture and focuses on innovation and the use of technology to enhance services, address skills shortages, and deliver quality healthcare outcomes. Our areas of expertise include HIV and TB care and treatment, pharmacy automation, medical male circumcision, and cervical cancer diagnosis and treatment.
Right to Care Zambia has been awarded a five (5) year project funded by the USAID through the PEPFAR mechanism. The USAID Action HIV project aims to reduce HIV mortality, morbidity and transmission by achieving the UNAIDS and PEPFAR goal of 95/95/95 HIV treatment coverage by providing comprehensive HIV Prevention, Care and Treatment maintenance services in Luapula, Northern and Muchinga provinces of Zambia. The USAID – Action HIV project will work closely with and in support of the Ministry of Health.
ABOUT THE POSITION
Request to Hire No.: RTCZ22-053
Date Advertised: 15th July 2022
Closing Date: 20th July 2022
Position: Finance Officer
Location: Lusaka
No. of Vacancies: 1
Contract Duration: 1 year
Contract Type: Fixed Term
Job Grade: TBA
Reporting To: Accountant
Contact Email: [email protected]
Contact Person: Vacancy25
QUALIFICATIONS AND EXPERIENCE
Minimum Required Qualifications and Experience:
Diploma in Accounting or equivalent
Minimum 3 years Accounting experience
Member of ZICA
Desirable Qualifications and Experience:
3 Years' experience on USAID donor funded projects.
Part CA Zambia/ACCA/CIMA or Equivalent,
Computer literacy, Sage Pastel Evolution
TECHNICAL AND BEHAVIOURAL COMPETENCIES
Proficiency in Microsoft Word and Excel
Computer literate
Knowledgeable in Microsoft Office Suite
Good communication skills
Good interpersonal skills
Ability to work in a team
Self-starter with proactive work ethic
KEY PERFORMANCE AREAS
Receive, record, and submit payment request for authorisation
Perform basic checks to ensure that each payment requisition complies to the donor/ internal policy and guidelines.
Liaise with other departments regarding payment requisitions that are outstanding.
Ensure that all payables and receivables payments requests are fully reconciled before payment and monthly.
Ensure a proper and accurate filing system is constantly maintained for all payment requisitions, journals, and other reference documents
Ensure that payment cut-off times are adhered to in the processing of payments including FX payments.
Capture petty cash payments into the accounting system
Ensure that Statutory and third-party payments are done by deadline time and that they are fully processed.
Print out or export bank statements and create a cashbook batch on Pastel reflecting the correct payment references per bank account/project.
Ensure that bank balance revaluations are performed accordingly for all foreign currency accounts and checked by line manager
Prepare the Bank Reconciliation monthly and ensure that it is signed off by the authorised persons.
Process system supplier invoices when required paying attention to the GL code used or Prepare AP JV for posting by line manager
Ensure intercompany and interbranch transactions are entered timely and accurately onto sage pastel
Ensure that relevant provisions and accruals are entered and submitted to line manager; including statutory accruals
Perform liquidations of accounts Receivables in timely manne
Generate correcting entries for review and posting by line manager
Initiate other journals as guided by line manager
Prepare monthly reconciliations of payables & receivables accounts and submit to Line manager for review.
Assist with the month end reconciliation of all balance sheet items for all grants for review by line manager
Extract payment requisitions and other required information per the sample sent by the auditors.
Record and track every financial administrative process for audit purposes.
File back all sampled documents after Auditors are done reviewing among other duties
DISCLAIMER
By applying for the above-mentioned position, you consent to Right to Care to conduct qualification, ID, criminal and reference checks (internal and external) which forms part of the Company's recruitment policy and procedure. Should you not receive a response to your application from Right to Care within one month of this advert being placed, kindly consider your application as being unsuccessful.
Only applicants meeting the strict criteria outlined above will be contacted as part of the shortlisting process.  Right to Care reserves the right to withdraw the vacancy at any time for whatever reason.
Right to Care is an equal opportunity affirmative action employer. The Company's approved Employment Equity Plan and Targets will be considered as part of the recruitment process.  As an Equal Opportunities Employer, we actively encourage and welcome people with various disabilities to apply.
Right to Care Zambia is aware of fraudulent activities by certain individuals claiming to be representatives of the organization.
Be advised that Right to Care does not charge any fee at any stage of the recruitment process, and as such Right to Care Zambia assumes no responsibility for any announcements or activities by such individuals or entities.