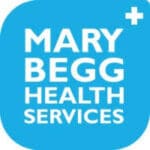 Mary Begg Health Services
Job Title: Finance Officer
PURPOSE OF THE ROLE:
At Mary Begg, the finance officer is based at a MBHS facility but works closely with the Finance team at Head Office to complete patient and/or third party billing, manage petty cash and review pricing of medicines.
He/she conducts herself/himself in a professional manner and always demonstrates good customer service towards all our clients, visitors, health professionals and MBHS employees.
KEY DUTIES: 
Ensure all patient billing at clinic /hospital level is conducted accurately, competently and within the set timelines.
Receive and deposit all private patient cash payments as directed by the Finance Manager (i.e. daily, weekly, monthly)
Ensure all patient accounts receivables are processed on time, accurate and proper records are maintained and filed.
Ensure all patient billing at the clinic/hospital is accurate and coincides with the items on the charge sheets for inpatient and outpatient billing.  Any discrepancies are addressed with the appropriate medical/ nursing staff and rectified immediately.
Issue patient billing invoices (especially for private paying patients) and collect payment accordingly.
For private paying patients, inform front office or the patient directly of charges of services/ procedures prior to any treatment and collect deposits accordingly.
Process all inpatient billing (i.e. inpatient stay, medications, consumables use, procedures conducted).  Clarify with the inpatient nursing/ medical staff if items are unclear on the patient charge sheets.
File all patient charge sheets and maintain proper accounting for audit purposes.
Assist with training any front office staff on the patient billing process and computer software systems to promote accurate and timely billing.
Managing all petty cash at the clinic.
Complete the petty cash and cash handling weekly audits and send to the Clinic/Hospital Manager and Finance Manager.
Process all third-party contractors billing.  Maintain proper records of all billing invoices.
Maintain proper patient billing details on MBHS software.  Create and maintain patient billing/invoicing registers as directed by the Finance Manager.
Submit all completed invoice receipts/books to head office as instructed.
All patient billing information must be backed up on the appropriate systems for accounting and record keeping purposes.
Receive and make telephone calls as instructed. Identify yourself openly. Speak clearly and politely. Divert calls promptly or take messages ensuring accuracy of detail and timely delivery to the recipient.
Maintain work operations by following policies and procedures as directed by the Company.
Report promptly any incident or adverse event relating to staff, patients' or visitors to the Finance Manager or Hospital Manager.
Carry out any other assignment or duties given by the Finance Manager or Clinic/ Hospital Manager.