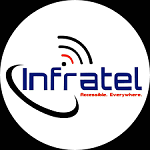 Job Title: Finance Officer – Fixed Assets
Job Purpose
The Finance Officer-Fixed Assets shall be responsible for recording any acquisitions or sales of fixed assets and their depreciation, file any forms related to the transactions, prepare financial statements or reports for management, and work with any internal or external personnel to ensure the protection of those assets and the accuracy of the record keeping.
Key Responsibilities
Fixed Assets Ledger processing
Ensure timely and accurate transfer of account data to General Ledger.
Check for completeness and accuracy of fixed assets sub ledger and month-end closing activities such as account reconciliations, journal entries and adjustments.
Perform accounting activities as per established accounting standards, policies and procedures.
Generate monthly depreciation postings and annual account reports to management.
Maintain Fixed Assets records
Maintain fixed asset system for accounting, processing, and reporting of the assets.
Review and maintain all accounting records related to Fixed Assets.
Organize and maintain fixed asset documentations for references.
Ensure all Assets are coded and monitored.
Resolution of irregularities        
Promptly investigate and resolve any irregularities or enquiries related to Fixed Assets and shall be involved in discussions related to technology upgrades and changes related to fixed asset accounting.
Fixed Asset Reporting   
Preparation of monthly Assets schedules
Monthly and Quarterly Fixed Assets
Monitor and report monthly capital expenditure and budgeting.
Monitor asset disposals and movements of assets
Conduct impairment reviews on all clusters of assets
Investigate the potential obsolescence of fixed Assets.
Work closely with administration to ensure all fixed Assets are covered by insurance at all times.
Assist in financial audit and tax filing activities.
Knowledge, Skills, Qualifications and Experience
Degree in Accountancy, Full ACCA/CIMA/ZICA
Grade 12 School Certificate
Member of ZICA
Knowledge of. IFRS/IAS
2 years Fixed Assets Accounting preferably or general accounting experience.
Competencies required for this Role
Experience working with automated invoice systems.
Knowledge of relevant accounting software (such as Sage, Pastel, QuickBooks).
Knowledge of general accounting procedures.
Proficient in data entry and management.
Ability to multi-task, meet firm deadlines, proactively prioritize needs and effectively manage priorities.
Find Zambia Jobs – The best job board for Jobs in Zambia