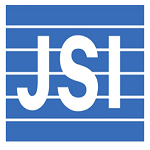 John Snow Health Zambia Limited
Finance Officer – USAID eSCMIS Project
LOCATION: Lusaka, Zambia
DEPARTMENT/UNIT: Finance
DURATION: Full-time Position
REPORTS TO: Finance Manager
DUE DATE: 03/28/22
Background 
John Snow Health Zambia (JSH-Z) with support from USAID through the eSCMIS Project will continue assisting the Government of the Republic of Zambia in the rollout of a next-generation electronic supply chain management information system (eSCMIS). The eSCMIS Project aims to increase the use of health services, decrease disease burden and increase quality of life through ensuring appropriate quantities and quality of health commodities are available at health facilities to meet patient demands. Continuing the rollout of and provision of technical support to the existing eLMIS will enable a seamless transition from the activities being done under predecessor projects. Establishing public private partnerships to promote sustainability and eSCMIS transition to the government are key objectives in Zambia during this 5-year project plan. The eSCMIS Project will work closely with and in support of the Ministry of Health..
Description
JSH-Z seeks a dynamic and highly experienced candidate for the position of Finance Officer to be based in Lusaka, Zambia. The Finance Officer will support the finance team to manage the day-to-day financial activities of the eSCMIS Project. The Finance Officer will report to the Finance Manager and help in achieving the project's goals and objectives.
Responsibilities 
Assist with recording transactions in QuickBooks and make sure to complete documentation for the vouchers to be ready for review and approval
Initiate payments using an online banking system
Respond to all vendor inquiries and maintain vendor files
Reconcile vendor statements, research and correct discrepancies
Review and process employee advance and expense reports and follow up on outstanding advances
Assist in month-end closing
Maintain files and documentation thoroughly and accurately, in accordance with company policy, accepted accounting practices and USAID rules and regulations
Manage Petty Cash
Complete ZRA LPO forms, perform reconciliation and process request of new LPO book
File and scan vouchers
Make a team effort to process field accounts in a timely manner and compliance and ensure submission of physical vouchers and databases to the home office no later than the 10th of the month
Implement and adhere to JSH-Z's personnel and fraud management policies
Perform other duties as assigned by the Finance Manager or other senior staff.
Required Qualifications
ACCA Part I/CIMA Part I or Diploma in Accountancy
At least 3 – 5 years of financial & administrative experience
Financial and administrative experience with USAID-funded project
Comprehensive knowledge of USAID rules and regulations
Excellent verbal and written English
Ability to take initiative and work in teams
Proficiency in Microsoft Word and Excel
Experience with QuickBooks preferred.
Supervision and Reporting
The Finance Officer will work under the guidance and supervision of the Finance Manager.
Mode of Application
To apply please complete the application form available here. Applicants are required to submit a cover letter and CV with three references and full addresses and contact information via the application form. Please note that you do not need to apply if you don't meet the minimum requirements. Only candidates selected for an interview will be contacted.
Closing Date: March 28, 2022
JSH is an Equal Opportunity, Affirmative Action Employer committed to workplace diversity. We are committed to providing equal employment opportunities for all qualified applicants and employees without regard to age, race, color, national origin, ancestry, creed, religion, gender, disability, marital status, gender identity, sexual orientation, sexual preference, genetic information or political affiliation.