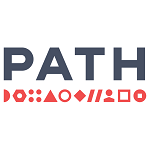 Finance Officer – Zambia Country Program
Job Description

This is a PATH's Internal (Employee Only) opportunity*

PATH is a global non-profit dedicated to achieving health equity. With more than 40 years of experience forging multisector partnerships, and with expertise in science, economics, technology, advocacy, and dozens of other specialties, PATH develops and scales up innovative solutions to the world's most pressing health challenges

PATH Zambia Country Program portfolio includes projects across priority health programs such as Malaria, Nutrition and Immunization, Reproductive Health, Tuberculosis (TB), COVID-19 Support, Antimicrobial Resistance Surveillance as well as Digital Health with funding from various donors.

PATH is seeking to recruit a Finance Officer to assist in the functions of the finance team for the Zambia Country Office. The Finance Officer will work under the direction of the Finance Manager. The incumbent will be based in Lusaka.

Specific duties and responsibilities:

Review and process invoices registered in the financial system for appropriate and sufficient supporting documentation according to Donor/GAAP and PATH policies.
Review receivable accounts (program advances and prepayments to vendors) regularly and ensure that the accounts in question are cleared on time.
Review Workshop expense reports to ensure that they have complete documentation, accurate, and comply with applicable policies and internal procedures.
Register journal entries in the accounting system
 Ensure that no additional advances are paid to the same staff before previous advances are reconciled. Follow up with projects on all outstanding program advances
Review payments loaded on the banking platforms to ensure that we are paying the correct amount and vendor.
Review bank instructions for cash movement and payment for project activities.
Pull proof of payments to share with projects who in turn share with the suppliers.
Ensure that all financial activities are conducted with the approval of appropriate PATH designees for expense approval and technical oversight.
Process transactions in the finance system on time and ensure that transactions are successfully approved in the workflow.
Review petty cash reconciliations on monthly basis and check that replenishment is done on time.
Support in the preparation of bank reconciliations on monthly basis.
Any other duties assigned by the supervisor.

Required Experience

Minimum of a bachelor's degree in Accounting, ACCA II, CIMA II, ZICA or equivalent.
Must be current registered member of ZICA.
Minimum of three (3) years of experience working for an international NGO.
Demonstrated strong finance and organizational skills.
Excellent oral and written communications skills.
Strong interpersonal and critical thinking skills.
Excellent organization, attention to detail, and ability to appropriately prioritize competing tasks.
Effective time management and able to work under time pressure.
Ability to work with diverse vendors and stakeholders.
Capacity to collaborate and communicate effectively with team members.
Proficient in working with MS office computer programs.
Must have legal authorization to work in Zambia.

PATH is dedicated to building an inclusive workforce where diversity is valued.

PATH is an equal opportunity employer. Every qualified applicant will be considered for employment. PATH does not discriminate based on race, color, religion, gender, gender identity or orientation, genetic information, age, national origin, marital status, disability status, political ideology, military or protected veteran status, or any other characteristic protected by applicable federal, state, or local law.