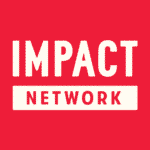 Zambia Impact Network Limited (ZINL) works with the Ministry of General Education in its efforts to achieve universal primary education. Founded in 2009, ZINL is a Zambia-based non-profit organization that is working to improve the quality of education in Zambian community schools. ZINL works in Katete, Sinda and Petauke Districts in Eastern Province. ZINL is an equal opportunity employer. For more information see: www.impactnetwork.org.
Job Description
The Finance Officer is responsible for managing day to day financial transactions for the organization and all accounting functions to ensure proper use, tracking and accountability of donor and grant funds.
Responsibilities and expectations include:
Ensure staff adherence to current financial systems and processes
Manage project budgets, regularly match expenditure against all budgets
Oversee cash flow management, prepare payment requests and purchase orders
Update cash books every month
Prepare monthly financial reports and bank reconciliation
Review all procurement documents
Prepare monthly payroll
Ensure statutory compliance – ZRA,NAPSA, NHIS, Workers Comp
Maintain relationships with vendors
Liaise annually with external auditors
Continually improve efficiencies and provide cost-reducing solutions
Additional tasks based on organization needs
Requirements:
BSc degree in Finance or Accounting
ZICA registration
Sound knowledge of financial and accounting procedures as well as financial regulations
Advanced MS Excel skills are a must (applicants will demonstrate this via a practical assessment)
Experience using QuickBooks is a must (applicants will demonstrate this via a practical assessment)
Excellent analytical, numerical and communication skills
Sharp time management and adherence to submission deadlines
Thoroughness and accuracy when accomplishing all tasks
Ability to follow internal and external processes and multitask
Integrity
Strong ethics and ability to manage confidential data
Experience in the NGO sector preferred
Experience of other financial software is an added advantage
Professional qualification – CFA/CPA is considered a plus
Understanding of Child Protection and Safeguarding
This position is based in Katete, Eastern Province.
Compensation is based on suitability for the role, experience and qualifications.
Find Zambia Jobs – The best job board for Jobs in Zambia