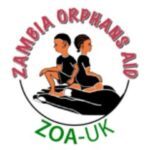 Website Zambia Orphans Aid - Zambia
Job Title: Finance Officer
Responsibilities
1. Prepare ZOAZ budget and monitor expenditure
2. Review Partner's annual budgets and reconciliations
3. Maintain an up to date and easy access to financial records
4. Maintain up to date and accurate accounts for each ZOAZ international and local partners
5. Timely and accurate cash management receipts and payments
6. Prepare payment vouchers and cheques accurately and timely
7. Timely preparation of bank reconciliations
8. Maintain inventory records and fixed assess register accurately
9. Manage receivables and payables
10. Monitor local Partner accounting process and report findings to ZOAZ management team and Board.
Detailed Activities
1. Compute Taxes owed and prepare tax returns, ensuring compliance with payment, reporting and other tax requirements
2. Review Partner budget requests
3. Verify, allocate, post and reconcile transactions
4. Produce error free accounting reports and present their results to the CEO and the FAC
5. Prepare monthly variance reports
6. Analyse financial information and summarise financial status reports.
7. Prepare financial statements according to required schedule.
8. Provide financial support and advise to the management
9. Review and recommend modifications to accounting systems and procedures
10. Prepare payroll
11. Monitor internal and external audits to ensure compliance with the law
12. Prepare financial statements for external audits
13. Ensure that ZOAZ partners accounts and OVCs transactions are updated timely and are up to date at all times.
14. Any other duties that may be assigned by the CEO from time to time
Requirements
1. Proficiency in computer skills
2. Good numeracy and analytical skills
3. Ability to work under Minimal supervision
4. Good interpersonal skills
5. Must be conversant with Microsoft Packages
6. Experience in using accounting packages preferably Pastel Partner
Minimum Qualifications
1.Member Of ZICA
2. Grade 12 Certificate
3. ZICA Licentiate/ACCA Level 2 Or Equivalent
4. At Least one year post qualifying experience.
Zambia Orphans Aid – Zambia – Website: https://zoa.org.uk/